Students from Tampa Bay Area Will March in D.C. for an End to the Human Rights Abuse of Abortion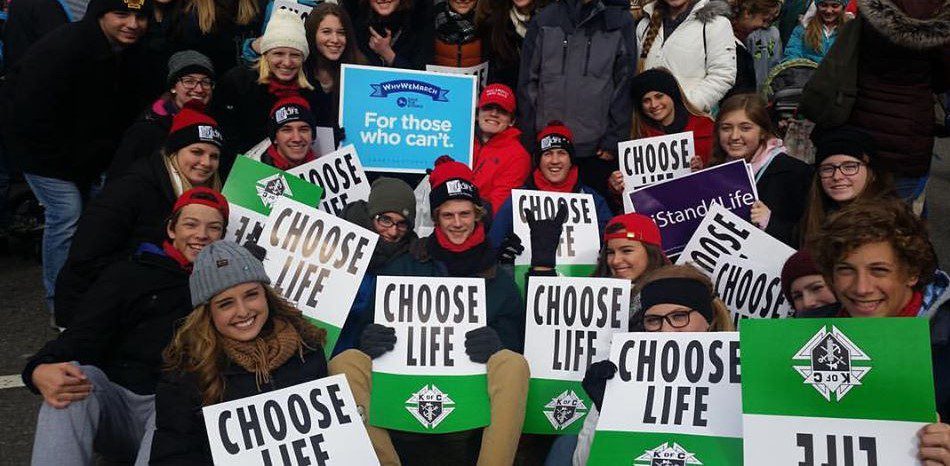 More than 300 students and chaperones are heading to Washington D.C. for the 46th national March for Life that will take place Friday, January 18.  Speakers include Abby Johnson, a pro-life activist who formerly worked for Planned Parenthood and Dr. Alveda King, the niece of civil rights leader Martin Luther King, Jr.
The March for Life is the world's largest pro-life event and participants are focused on the cause of promoting and celebrating life, peacefully and prayerfully. It was started in protest of Roe v. Wade, the Supreme Court decision that legalized abortion on Jan. 22, 1973.
The Catholic Church teaches that life is sacred from the moment of conception until natural death. Science is increasingly in support of this position.
Medical and technological advancements continue to reaffirm that life begins at fertilization, or day one, when egg meets sperm and a new, unique, human embryo is created. From the moment of fertilization, our DNA is present, whether it's 23 pairs of chromosomes or 22. That's why the theme of this year's March for Life is "Unique from Day One."
Ryan Phelan, Director of Youth and Young Adult Ministry for the Diocese of St. Petersburg, has attended the national March for Life 11 times and has organized seven pilgrimages for youth of our diocese.
"We are all called to use our voices to defend and advocate for life," said Phelan.
While in D.C., the Tampa Bay contingency will participate in a Mass for all attendees from Florida and attend a pre-march rally with speakers and music. Then, they will march to the Supreme Court building to express their deeply held beliefs that life begins at conception and that Roe V. Wade harms mothers and babies.
St. Petersburg Catholic High School has been attending March for Life since 1996 and is bringing the largest group: 71 students and chaperones. Other parishes/schools to be represented at the March are St Timothy , Cathedral of St. Jude, Bishop McLaughlin Catholic High School, Tampa Catholic High School, St Patrick , Largo, Nativity , St Stephen Parish, St Paul , St Pete, Light of Christ , St Lawrence , Most Holy Name of Jesus , St Thomas Aquinas Parish.