Students with Special Needs Thrive in Pinellas Park as Morning Star School Celebrates 50th Anniversary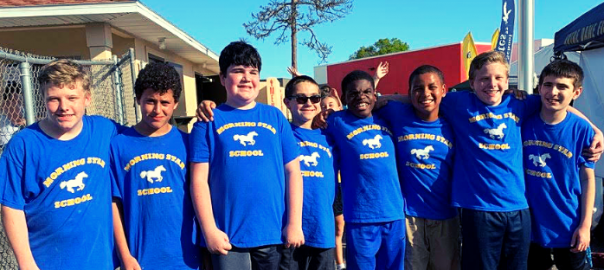 For 50 years, Morning Star School has provided much-needed services to thousands of children with special needs in Tampa Bay, while continually growing. The school welcomes students of all faiths in grades Kindergarten to high school.
In the beginning, the school mostly served children with physical disabilities and Down syndrome but has since expanded to serve children with a variety of needs, such as learning disabilities and autism.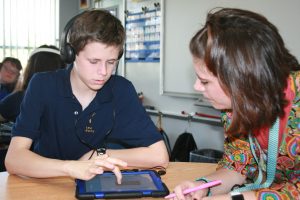 "The learning is so specialized at Morning Star. The attention they receive in this environment is exceptional," said Marianne Pasha, member of the Morning Star School Advisory Board.
Their unique approach to education includes:
Two full-time Canine Companions for Independence (CCI) facility dogs on campus for therapy, teaching and support.
A sensory room that includes fiber optic lights, bubble tube, weighted blankets, sound machine and more.
Music Therapy and Art Programs to help students communicate, learn social skills and gain confidence.
Sensory-friendly playground.
Smart boards and state-of-the-art technology
"What I love about this school is that they are making a difference in children's lives every day. We need hope in our world and you can find it here at Morning Star School," said Jennifer Brooks, a parent of one of the school's former students.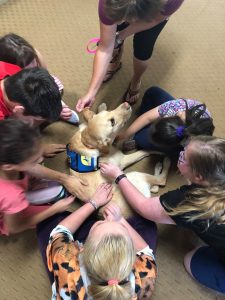 In 2016, Morning Star School welcomed Dimitri, a 75-pound pooch with a purpose. Dimitri is one of two full-time facility dogs on the campus of Morning Star who are at the forefront of a new educational trend. Schools are starting to realize the benefits of facility dogs to provide students with cognitive, physiological, social and emotional support.
Morning Star's innovation also includes a newly designed Sensory Room. Schools across the country are adding sensory rooms to help students self-soothe when they are over-stimulated. They also incorporate a wide range of therapeutic techniques that involve music and the arts. With the encouragement and support of parents, they have adapted over their 50-year history to continually meet the needs of students who have challenges that aren't being adequately addressed in other educational settings. One of their success stories is a former student who is now working as a teaching assistant at the school.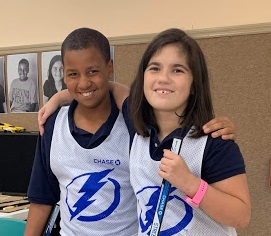 All of the students who attend Morning Star School receive state or diocesan financial assistance and parents are some of the school's most enthusiastic advocates. Over the years, parents have driven from as far away as Kissimmee, Odessa and Apollo Beach to take their children to Morning Star.
Morning Star Catholic School in Pinellas Park is a Diocese of St. Petersburg school that offers a full academic program from elementary to high school for students with learning disabilities and related learning difficulties. The goal is to help each child develop academically, spiritually, socially, emotionally and physically in a caring environment. Morning Star looks beyond labels to see and serve each child as a gift from God. There are many pathways to success. Morning Star seeks to help every student realize their dreams for the future.
50th Anniversary Events:
September 18, 2019, 50th Anniversary Mass and Reception, 8:15 a.m, Sacred Heart Parish, Pinellas Park
November 9, 2019, 50th Anniversary Gala, 6:30 p.m. – 10:30 p.m., St. Jude Parish Center, St. Petersburg
To learn more, visit: https://www.morningstarschool.org or https://www.facebook.com/MSSPP/