Tampa Bay Youth and Young Adults Will March for Life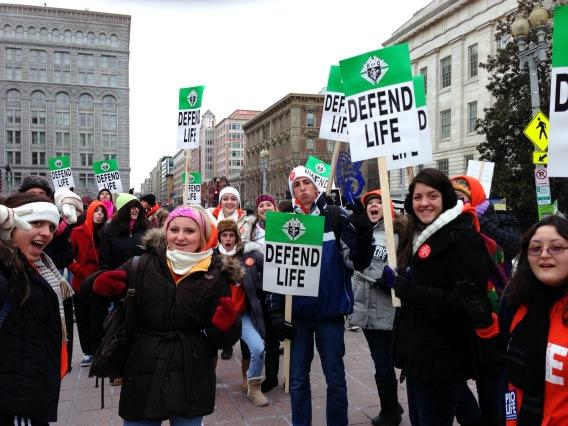 More than 400 people from the Tampa Bay area, mostly students, will be taking part in the National March for Life in Washington D.C. on January 19.
Ryan Phelan, Associate Director of Youth and Young Adult Ministry for the Diocese of St. Petersburg, will be leading a contingency of 250 marchers. He booked flights on five different planes for the group, secured hotel rooms, organized logistics, enlisted chaperones and mapped out the agenda which includes a Youth Rally event with 20,000 other pro-lifers at the Capital One Arena in D.C.
"Some people call it a protest but it's actually a very peaceful witness to the lawmakers and the world that we care about the lives of the unborn, as well as the moms and dads facing a crisis pregnancy," said Phelan. "It's a respectful, loving, peaceful event."
This is the sixth year Ryan is leading a group to D.C. and the movement to march on this issue has grown since starting out with 50 participants the first year.
"The Diocesan participation continues to grow because this opportunity to advocate for life is important to the young people in our communities. They are the ones who are continually asking to attend. They are the leaders of the pro-life movement in our Diocese," added Phelan.
The March for Life is the world's largest pro-life event that attracts more than 200,000 people. It first started in 1973 after the Supreme Court decision legalizing abortion. The theme this year is "Love Saves Lives."
To learn more and to get involved in the pro-life movement, click here.