Save the Date for the 46th Annual March for Life January 17-20, 2019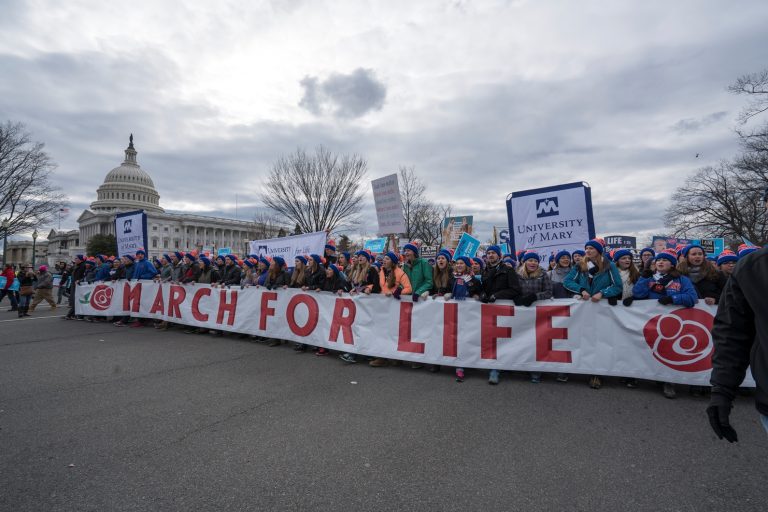 The March for Life Rally will take place at noon at 12th St. on the National Mall, in between Madison Drive and Jefferson Drive. Following the Rally, the March will begin on Constitution Avenue between 12th and 14th Streets at approximately 1:00 pm.
Please use the Metro to arrive at the rally site. Recommend locations: Federal Triangle, Smithsonian, Metro Center. For metro info:
http://www.wmata.com/fares/smartrip/. (Check out our March for Life map — you can print off paper copies OR download the March for Life app.)
Have your metro card easily accessible, before you enter the station. Metro Stations are crowded during rush hour, and even more crowded on the March for Life, during rush hour. Keep in mind that in the Washington Metro system, you need to tap in and tap out of their faregates. One way to alleviate long lines, and avoid the frustration of fellow metro riders is to have your metro card ready, in your hand, before you enter the line for the faregate. Also you do not need to wait for the gates to close after the person in front of you walks through, just ensure you tap your card to the SmarTrip target and proceed through the gate.
Schedule
11:30 a.m. Musical opening
12:00 p.m. Rally Program.
1:00 p.m. March up Constitution Avenue to Supreme Court and Capitol Building.
3:00 p.m. After finishing marching:
Silent No More testimonies outside U.S. Supreme Court.
Advocate for life to your Representative or Senators.
Visit the March for Life Expo.