Tampa Families Welcome St. Joseph into their Homes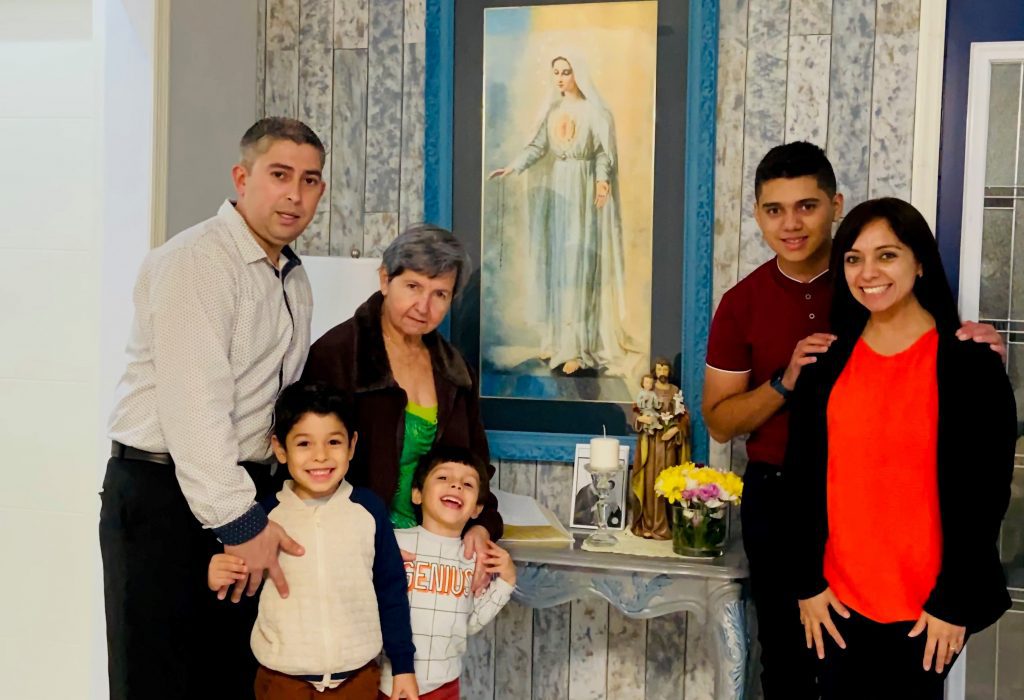 As a member of the Holy Family, St. Joseph is a powerful intercessor when it comes to marriage, children and family life. And while many parishes are offering opportunities to learn more about this incredible saint during the Year of St. Joseph, the community at St. Joseph Parish in Tampa is quite literally inviting him into their homes.
"We call it 'St. Joseph Visits Your Home'," explained Father Nelson Restrepo, pastor. "Each week, two families have an opportunity to receive a statue of St. Joseph and a prayer book after the Saturday or Sunday Mass. I invite them to create a home altar for their domestic Church, a respectful place for St. Joseph, a place of prayer for the family."
The program began on Sunday, December 27, 2020, the Feast of the Holy Family, and will continue through the Feast of the Holy Family this year, with 104 families hosting the traveling statue of St. Joseph. The parish put together a prayer book that includes the litany of St. Joseph as well as a special rosary that reflects on the mysteries from St. Joseph's point of view. The hope is that hosting St. Joseph will be a means of strengthening the family and even the community.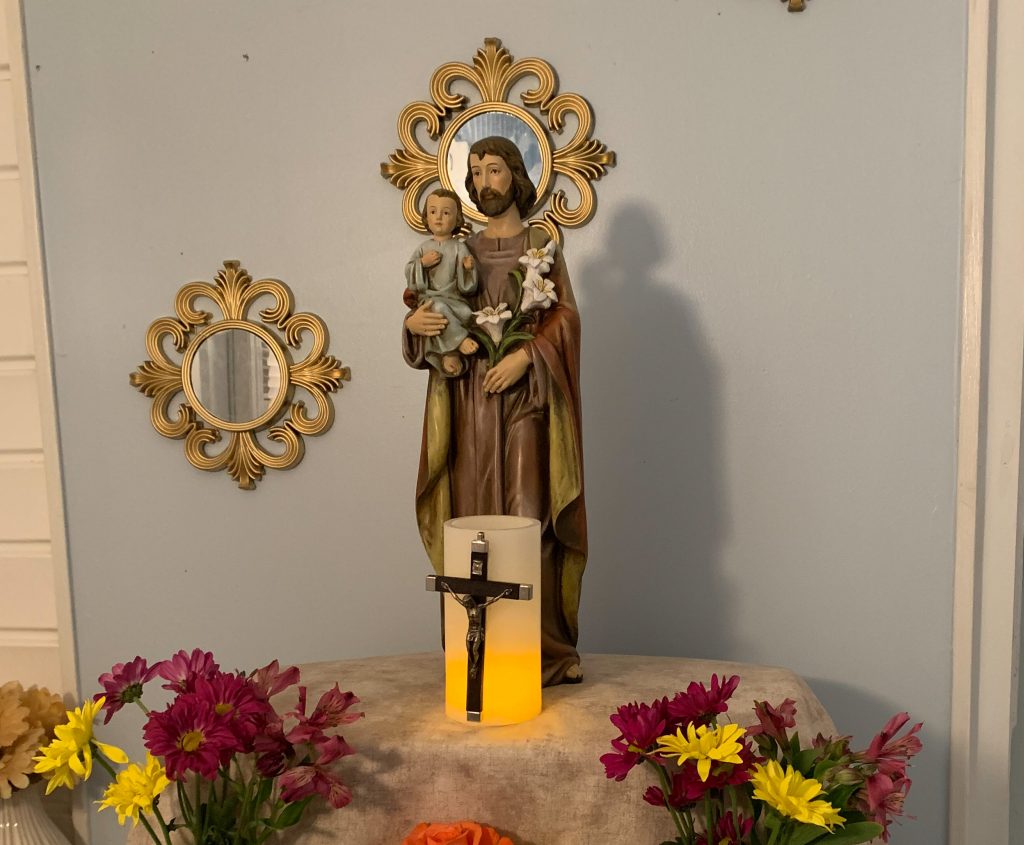 "It's an opportunity to grow with the family in the spirituality of St. Joseph. Parents pray with their kids. They invite friends and family and neighbors to come," said Father Restrepo, who said that they even had families who set-up Zoom calls with other family members so everyone could pray together. "When they bring the statue back, they are very joyful. They say they never knew so much about St. Joseph. The prayers are new to a lot of them and they are very excited."
In addition to the St. Joseph Visits Your Home program, the parish is also inviting parishioners to consecrate themselves to St. Joseph. There are 80 people taking part who will complete the consecration on March 19, the Feast of St. Joseph. There are three groups, one in English and two in Spanish, who meet weekly via Zoom to pray and discuss together. Father Restrepo says this renewal of devotion to St. Joseph has had a positive impact on the parish community and individual families.
"For this year for St. Joseph, it's a blessing for our families to recuperate hope and prayer, especially to grow in the relationship to St. Joseph. Not many people know about St. Joseph or the prayers to St. Joseph. Now, they are steeped in the spirituality of St. Joseph," said Father Restrepo. "They are very involved, they see the responsibility of St. Joseph to care, to provide, to pray, to educate, and they say, 'Okay, I can be an image of St. Joseph in my family.' We can grow in love because we recognize the love of St. Joseph to the Holy Family."