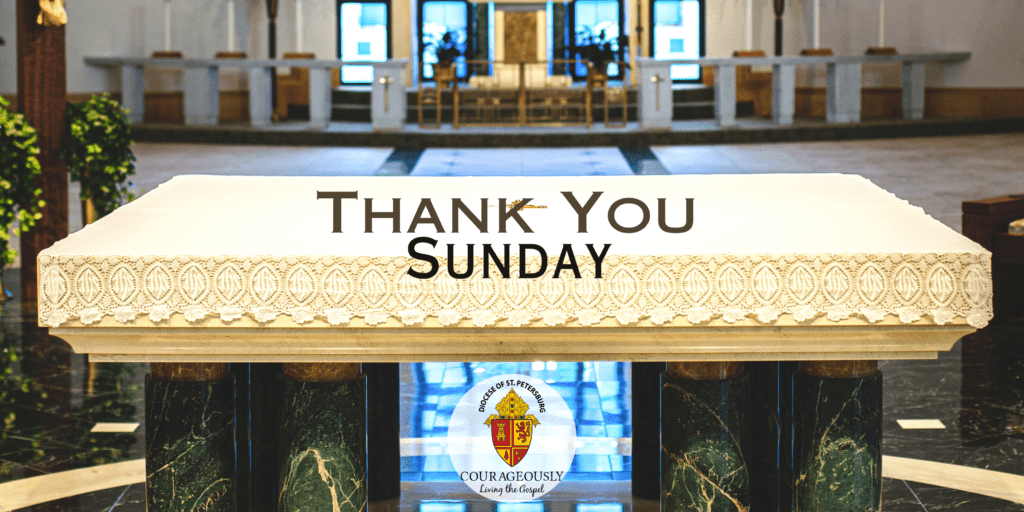 Thank You Sunday To Be Celebrated in Gratitude For God's Protection from Hurricane Idalia
A few days ago, Hurricane Idalia was headed straight for the five counties that comprise the Diocese of St. Petersburg. But, thanks be to God, the storm veered slightly west causing it to make landfall on a largely unpopulated stretch of land along Florida's Big Bend region.
While we know that people in our area have suffered and experienced hardships, we also know this disaster could have been so much worse.
In light of the blessings we have received from Almighty God, the Diocese of St. Petersburg is calling for Thank You Sunday to be celebrated this weekend, September 2-3, 2023.
All are encouraged and invited to attend Mass at a local Catholic church. Whether you are a practicing Catholic or not, you are invited to join us in celebrating Thank You Sunday!
Let's come together as one community and show our gratitude for the many ways that we have experienced God's protection, love, and friendship.
To find a Mass time near you, visit www.dosp.org/parishes and enter your city or zip code.