The Diocese of St. Petersburg Announces the Hiring of a New Executive Director of Operations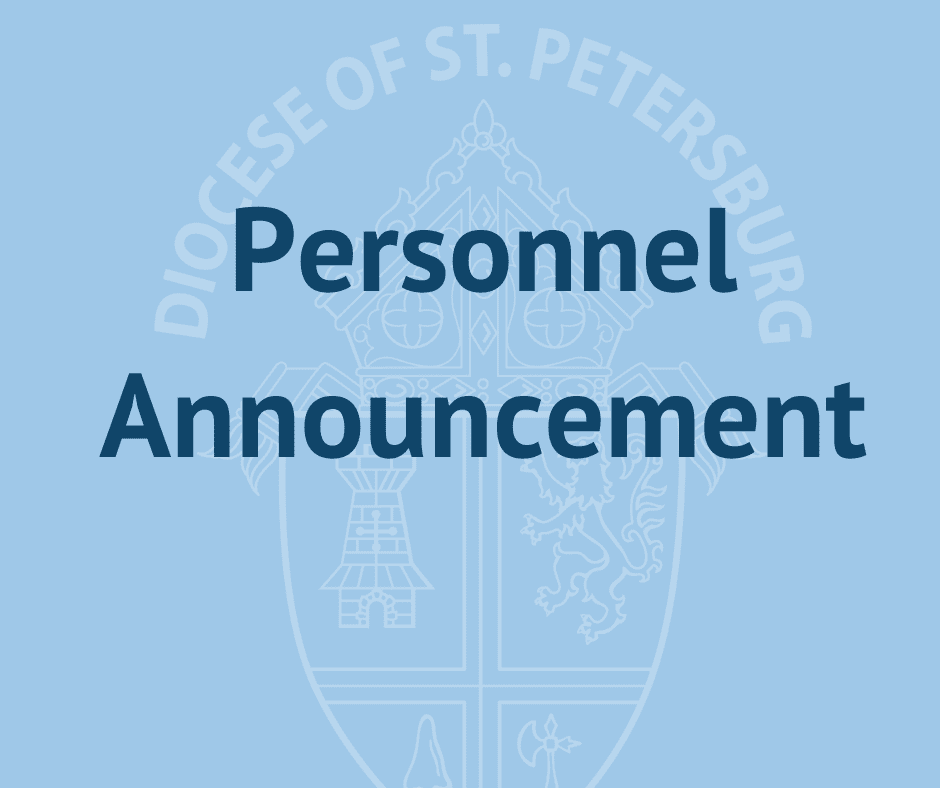 Bishop Gregory Parkes has appointed Lois Locey as Executive Director of Operations for the Diocese of St. Petersburg, effective June 21, 2021. In this role, she will serve on the Bishop's Executive Leadership Team and supervise various ministries of the Diocese, including Catholic Schools and Centers, Stewardship and Development, Construction, Real Estate, Calvary Catholic Cemetery and the Bethany Retreat Center. Lois will also serve as Secretary for Administration.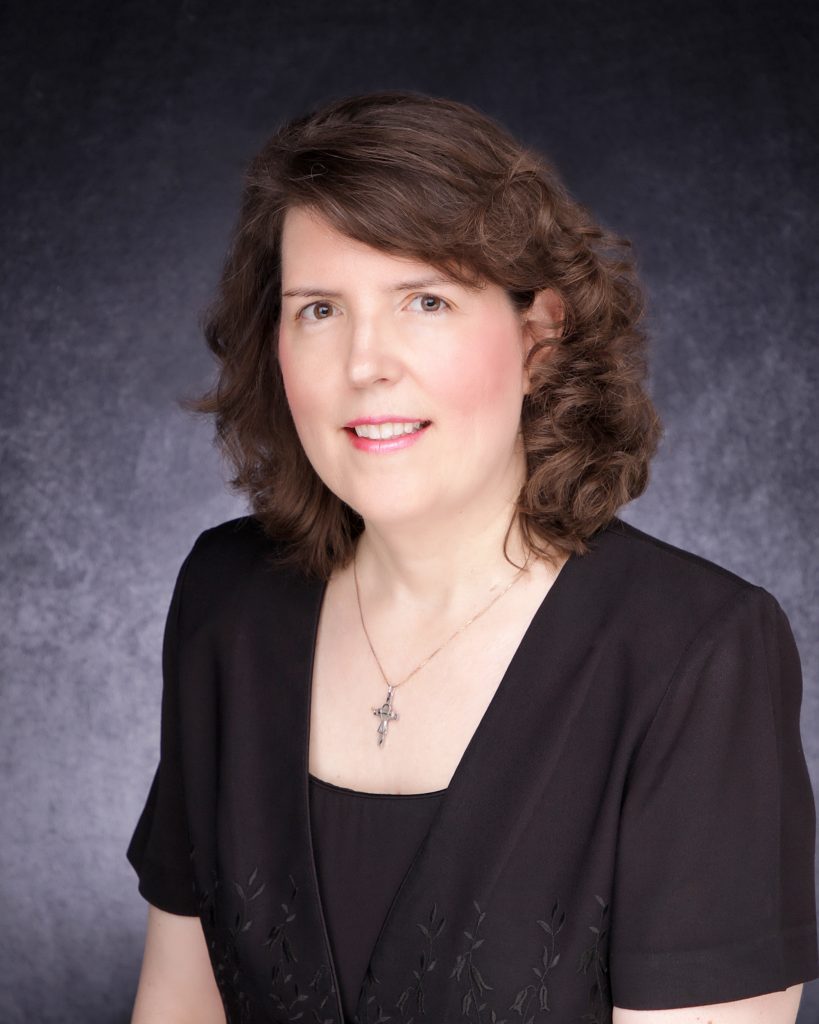 Lois brings a wealth of experience, a legacy of innovation, and a deep commitment to Jesus Christ and the Catholic Church. Her recent experience includes serving as Adjunct Professor for the Center for Church Management at Villanova University, Chancellor for the Catholic Diocese of Sacramento, and Pastoral Associate for Administration and Stewardship at St. Mary Magdalen Parish, Altamonte Springs, Florida, a parish recognized locally and nationally for its outstanding stewardship and church management efforts.
In 2017, Lois earned a Doctor of Ministry from The Catholic University of America with an emphasis on Pastoral Leadership, Church Growth, Stewardship and Increasing Ministry Effectiveness. She has also earned a Master of Arts in Pastoral Ministry from the Gonzaga University and University of Portland Joint Program, and a Master of Public Administration from the University of Washington, along with a Bachelor of Arts in Political Science from Loyola University, Chicago, and numerous certifications.
She has more than two decades of diocesan leadership experience in a variety of staff positions and has assisted with the professional development of bishops, priests, deacons, religious staff and lay leaders in the U.S., Australia, the Caribbean and around the world. Her leadership in stewardship and development has been recognized with multiple awards from the International Catholic Stewardship Council.
Lois is actively involved in her faith community and supports the work of Mother Teresa's Missionaries of Charity. She has been happily married to her husband, Jerry, for 24 years and is an avid runner and hiker.
Lois will assume many of the responsibilities held by Frank V. Murphy III, who will retire from his current position as Secretary for Administration for the Diocese of St. Petersburg, effective July 1, 2021.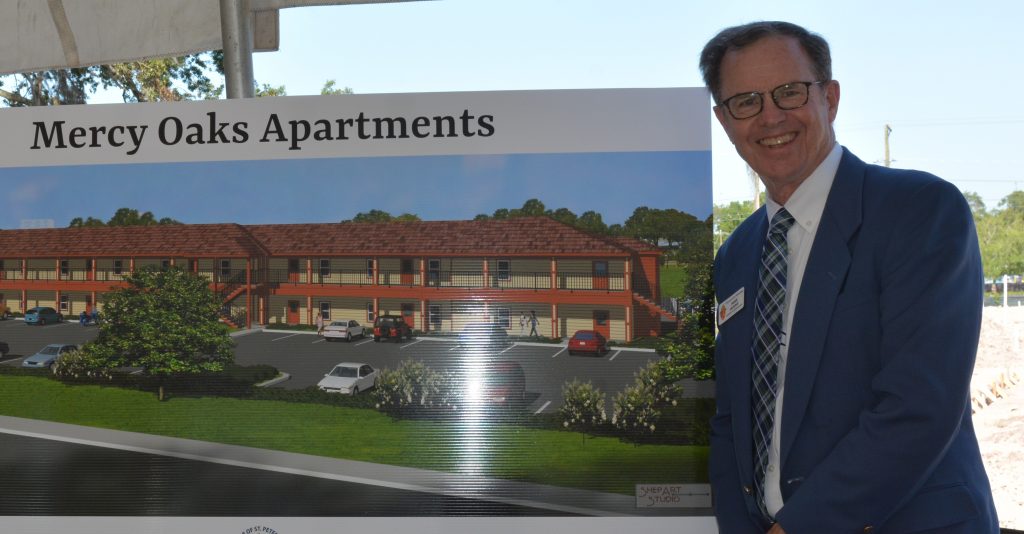 During his 16 years of employment with the Diocese, Frank developed a vision for what would become Pinellas Hope, a temporary shelter administered by Catholic Charities staff in response to the homeless crisis in Pinellas County, in 2007. Plans for a similar facility in Hillsborough County are also underway. Numerous other housing projects have begun under his leadership.
Among his contributions to the Diocese, Frank has also been instrumental in emphasizing responsible financial stewardship. During his tenure, he has also helped to establish the Diocesan School System and a new cemetery to open in Hillsborough County in the near future.
"In his years with the Diocese, much of his time has been devoted in leadership of Catholic Charities. In that role, he is publicly recognized for his commitment and vision in demonstrating outstanding civic and charitable responsibility," said Bishop Parkes. Upon Frank's retirement, Monsignor Robert Morris, Vicar General, will take on the role of President of Catholic Charities.
In 2009, Frank received the St. Anthony's Hospital Foundation's Roy G. Harrell Jr. Leadership Award. The award recognizes individuals whose contributions of time, talent and resources have made a significant difference, and was given to Frank for his work in the development of Pinellas Hope. In 2016, upon nomination by Most Reverend Robert N. Lynch, Pope Francis bestowed the Pro Ecclesia et Pontifice Award upon Frank and 13 other local members of the faithful for their distinguished service to the Church. The award is the highest honor extended to members of the laity by the Holy Father.
In lieu of a retirement gift, Frank is asking everyone to contribute to the Catholic Charities Tampa Homeless Shelter that is under development.