The Diocese of St. Petersburg Establishes the Nazareth House of Formation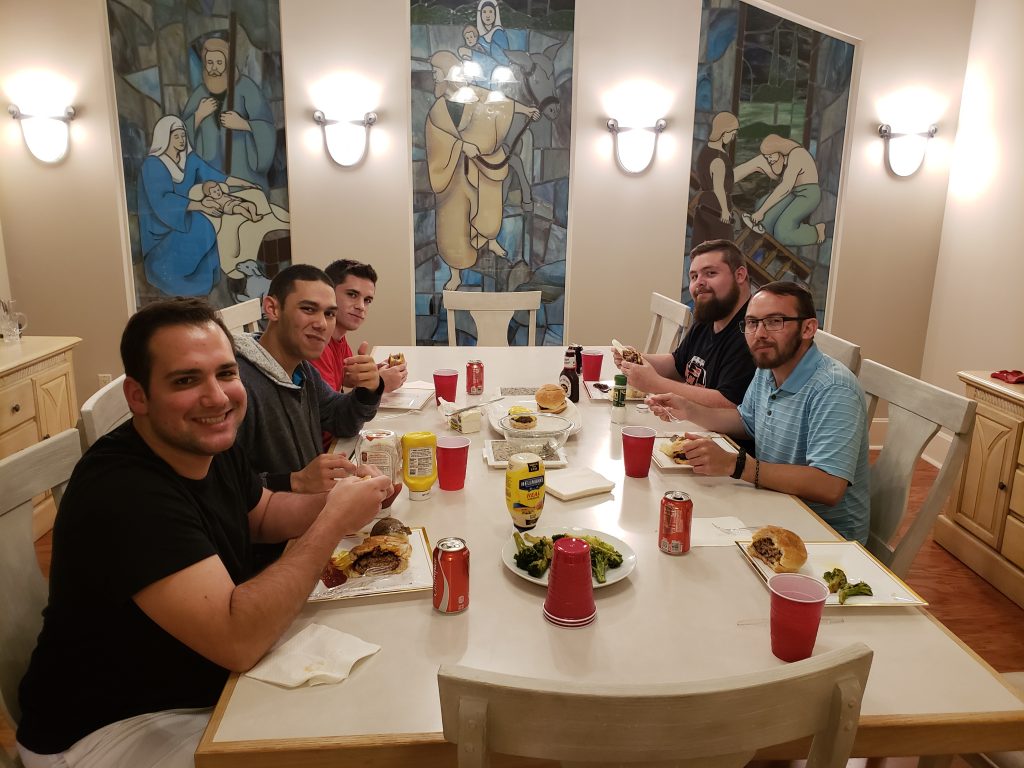 This summer, the Diocese of St. Petersburg is introducing the Nazareth House, a new summer residence for seminarians to grow in faith and community while serving others. The house is named after the town where Jesus lived during his youth and young adult years.
"Nazareth is where our Lord grew and was formed for public ministry and where he worked as a carpenter. This house will also be a place where young men will be formed for public ministry and work for the good of their community," said Bishop Gregory Parkes.
Five men who attend St. John Vianney College Seminary will be the home's first residents. They moved in on June 1.
"We look forward to growing in brotherhood and continuing to discern the call," said Seminarian Stephen Eschenfelder.
The young men are also looking forward to more time for prayer, growing closer to the Lord.
"Since we don't have academic studies over the summer, we can place more of a focus on prayer," said Seminarian Kenneth Keenan.
The home is located in St. Petersburg and the seminarians will spend most of their days working on the campus of St. Petersburg Catholic High School painting and sprucing up the classrooms. At the Nazareth House, the seminarians will pray morning and evening prayer together, as well as daily Mass. Additionally, twice a week the men will have spiritual formation talks by local priests. They will be guided by Diocese of St. Petersburg Vocations Director, Father Carl Melchior, who is overseeing the Nazareth House and all summer activities for the seminarians of the Diocese.
"We pray that these young men will form long-lasting friendships and also grow in their love of Jesus Christ as they pray together, gather for meals together, work together and of course, have fun together," said Bishop Parkes.
Some of their free time will be spent learning how to cook from Father Anthony Ustick who is known for his culinary skills. Keenan shared that he will be learning Spanish from Sponge Bob Square Pants- the Spanish edition. Plus, these Nazareth House residents enjoy sports and will be heading outdoors for baseball, football and basketball to stay healthy body and soul.
The first five residents of the Nazareth House are listed below along with their home parish. Please keep these young men and all of our seminarians in your prayers as they continue to discern God's call in their lives.
Kenneth Keenan, Our Lady of Lourdes Parish, Dunedin
Alejandro Posada, Christ the King Parish, Tampa
Mark DeSio, Blessed Sacrament, Seminole
Christopher Marte, St. Cecelia Parish, Clearwater
Stephen Eschenfelder, Blessed Sacrament Parish, Seminole