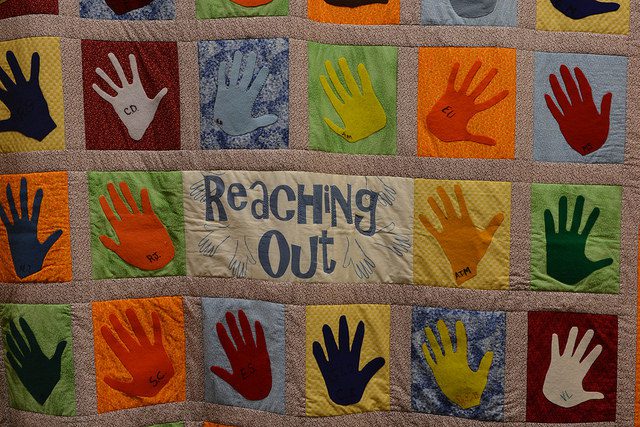 The "Reaching Out" Quilt shows the outline of the hands of juveniles incarcerated at the Orient Road Jail in Tampa.
Their achievements include receiving their General Education Diplomas, mentoring in math, writing, science, reading.
The Diocesan Prison Ministry Success & Empowerment Program, (brainchild of volunteer Elena Zerfas), goes far beyond the regular educational system by providing life skills, art work and tutoring.
For many of these juveniles, this was the first time they had ever been involved with 'reaching out' for something positive.