Training is Courageously Equipping Parishes for Youth Ministry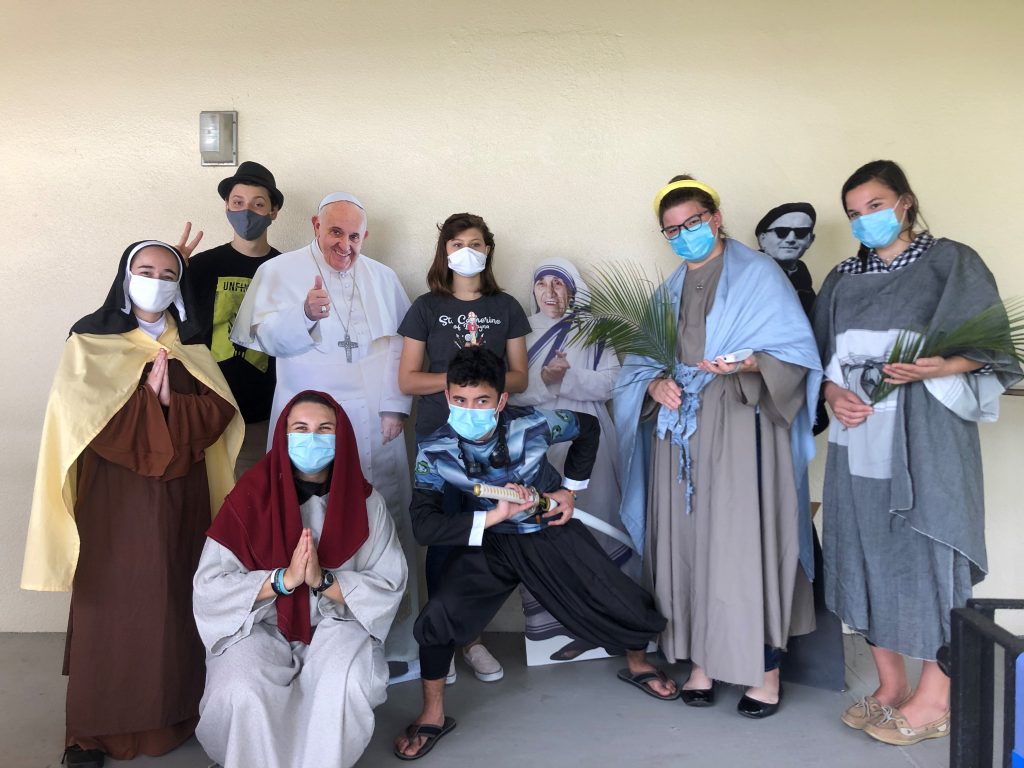 Lily Hughson feels at home at Corpus Christi Parish in Temple Terrace and is working hard so that local teenagers feel at home too.
"I am far away from my family in Colombia, but I have found a family here," said Lily who joined the parish in 1989 and soon after became a volunteer catechist. Now she oversees 85 volunteers as the Director of Faith Formation.
She recently enrolled her parish in Courageous Youth Ministry, a new training program offered by the Diocese of St. Petersburg Office of Youth and Young Adult Ministry. Ten parishes are currently participating and ten more are scheduled to begin the training this Spring.
"Courageously Living the Gospel has called attention to the great needs of providing ministry to our youth. Yet not everyone knows what healthy and comprehensive youth ministry looks like. This training is designed to help us maximize the awareness and understanding of youth ministry in such a way that allows our teams to be prepared to grow their ministries together," said Ryan Phelan, Director of Youth and Young Adult Ministry, Diocese of St. Petersburg.
The training is designed to assist parishes in achieving the goals of Courageously Living the Gospel to establish and enhance youth ministry. The five topics currently being covered are: Foundations of Youth Ministry, Relational Youth Ministry, Sharing the Faith with Teens, Outreach Ministry and Becoming a More Youth Friendly Parish.
Corpus Christ Youth Ministry Core Team and Middle School Faith Formation volunteers are participating in the training program that is offered once a month by Ryan and Mike Buckler, Assistant Director of Youth and Young Adult Ministry. The sessions are videotaped for those unable to attend.
"The training is helping us to better understand the role of the Core Team and all the opportunities we have to minister to young people. Also, we are learning to value the gifts of the young people. They have a lot of gifts to offer. We need to make sure to invite them to share their gifts with the Church," said Lily.
"I hope we have Youth Ministry that young people look forward to. I hope they get involved because they want to, not because they're required to," added Lily.
Courageous Youth Ministry training is unique because it's customized to meet the needs of each parish. Before Mike and Ryan lead a training, they have a consultation phone call with members of parish leadership. They learn of their goals, their obstacles and struggles, their demographics, and other realities within the life of the parish. This allows them to customize each training to fit the parish. The trainings are available in English in Spanish and can be offered in person on via Zoom.
"I think the opportunities that the bishop is giving us for Courageously Living the Gospel are amazing. People need to take advantage of these resources that are free of charge. I am very thankful," said Lily.
Photo Credit: Corpus Christi Parish
Courageous Youth Ministry is made possible by generous donors of the Annual Pastoral Appeal.