Training Puts the Focus on Strengthening Families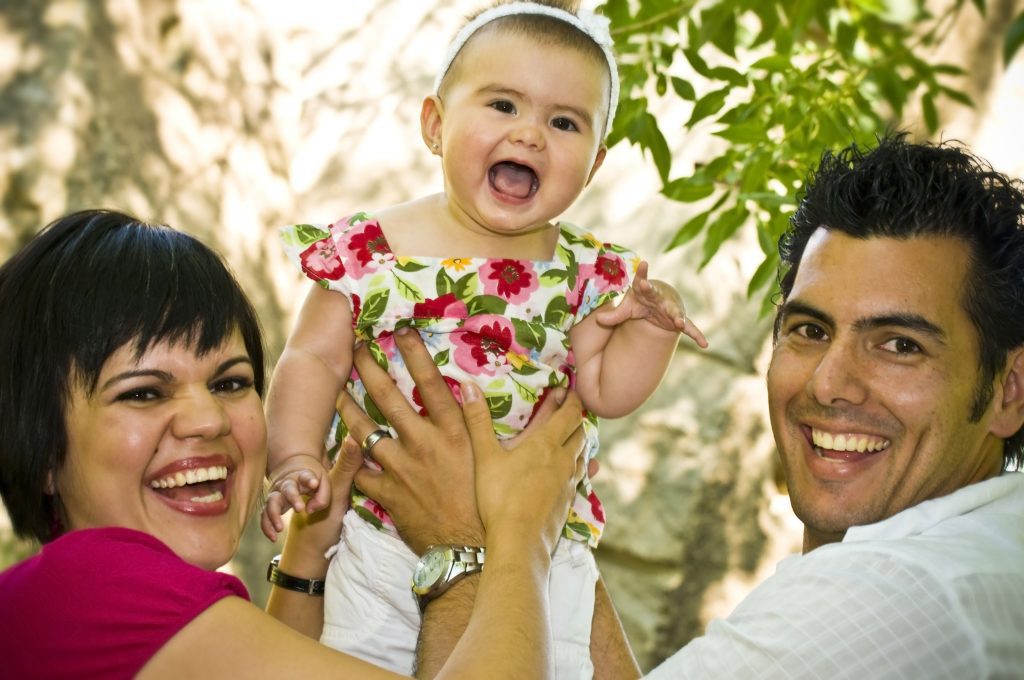 Dave and Lucy Snyder of Nativity Parish have been married 53 years and they have a large and loving family. But they still face challenges in this modern, fast-paced world that is plagued by a pandemic, culture-clashes and division.
Recently, they joined more than 30 other participants for a national training on Family Ministry to help churches meet the needs of families in this modern era. Ministry with Families 101 was held in September and October of this year and was organized by the Office for Marriage and Family Life in collaboration with the National Association for Catholic Family Life Ministers (NACFLM). This was the first time NACFLM offered such a training via Zoom.
"After lots of prayer, being pushed beyond comfort zones and working all summer in collaboration with me, NACFLM said they would be ready to go in September with English training and in early 2021 with Spanish," said Diane Kledzik, Director of Office for Marriage and Family Life Ministry, Diocese of St. Petersburg.
Dave and Lucy said the training is helping them in their personal situations addressing family conflicts and in their Marriage Encounter ministry.
"This training gave us more confidence that our Church is focusing on the family. We need to get back to that more and to be bold in our efforts," said Lucy.
Enhancing Family Ministry is a goal of Courageously Living the Gospel.
Participants in the training were invited to dream about a better future and to plan for the change they wish to see – whether it be in their personal life or ministry – to better incorporate a family perspective. The training complements the Strong Catholic Families process that accompanies families in their journey of faith, based on their unique needs
"Family ministry is about walking along families in all stages of the family growth cycle from the single family to the aging family, focusing on the rewards, challenges, spiritual tasks and resources of each stage. Family ministry can only happen if we take the time to discern with families how to best share their gifts and to plan for growth in the various areas of their lives," said Diane.
The keynote presenters were Steve and Kathy Beirne who have extensive experience in marriage and family education, catechetics and marriage ministry. The Beirnes have served as advisors to the USCCB Committee on Marriage and Family Life. They are contributors to the bishop's pastoral initiative on marriage and are nationally known and recognized as leaders in their field.
They shared foundational and practical insights into family life and family ministry, sharing the Church's vision for family life that is rooted in Scripture and tradition. It defines family as an intimate community of life and love. A family perspective incorporates this vision of family as domestic church and empowers families to realize their identity, mission, and tasks.
One month following the sessions, participants reunited online to share some changes already in process as well as possible paths for change, mapping out steps along the way in the coming weeks and months. The presenters, along with tech guide, Lauri Przybysz, have committed to following up with participants every three months throughout the year.
A similar training will be offered in Spanish in January and February of 2021. Ministry with Families 101/Ministerios con familias 101 Training will address a ministry formation need recommended by our diocesan delegates to the V Encuentro.    These sessions, in Spanish, will take place from 6:30-8:30 p.m. on January 12, 19, 26 and February 2, 9, 16, 2021, via Zoom, for $40.00 per person or couple. Click here to learn more.
Ministry With Families 101 is made possible by generous donors of the Annual Pastoral Appeal.