U.S. Department of Education Visited Morning Star School in Tampa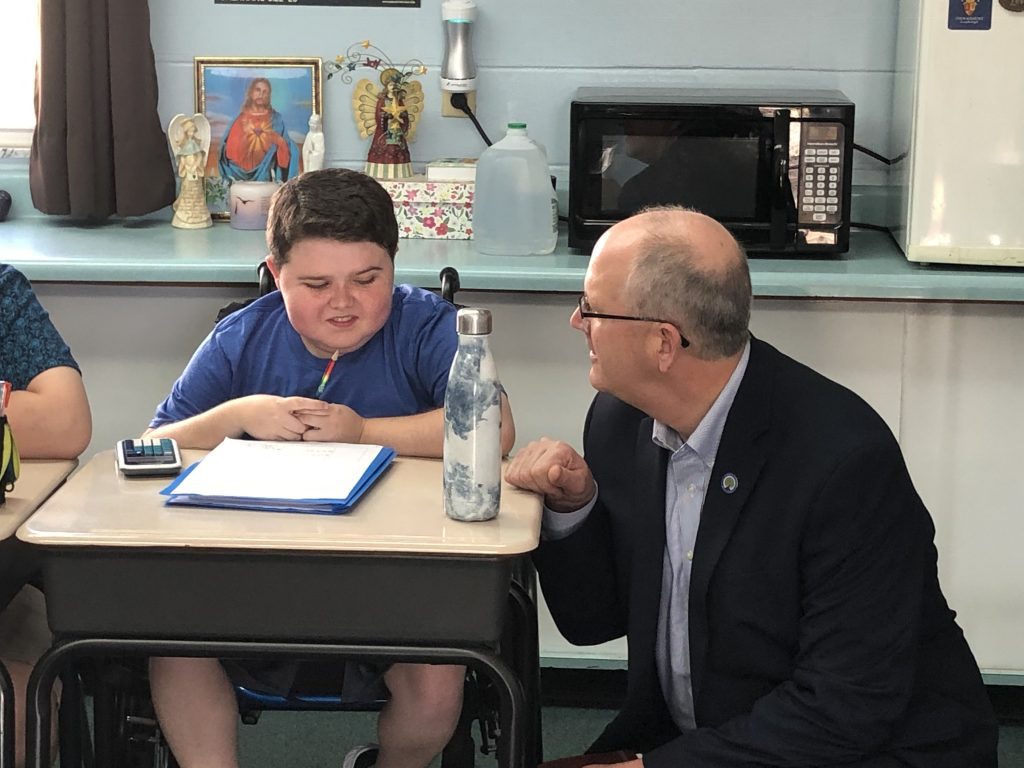 As part of National Schools Choice Week, the Assistant Secretary of Career Planning, Technology and Adult Education for the U.S. Department of Education, Scott Stump, visited Morning Star Catholic School in Tampa. He visited to see first-hand how students with learning disabilities are benefiting from an accessible curriculum that adapts to their needs, skills and learning styles.
Morning Star School is rethinking education by grouping students ages 9-15 in small, individual progress classes in a non-graded setting. Teachers use varied methods such as class discussions, small group instruction, direct instruction and integrated technology to facilitate successful learning and self-advocacy skills for students with unique challenges. Morning Star School was recognized by the National Association of Special Education Teachers as a School of Excellence in 2018-2019.
This visit was one of several that Assistant Secretary Stump made to schools that are rethinking education by focusing on students' individual needs.
See photos from the visit below.