United in Prayer for the Big Game!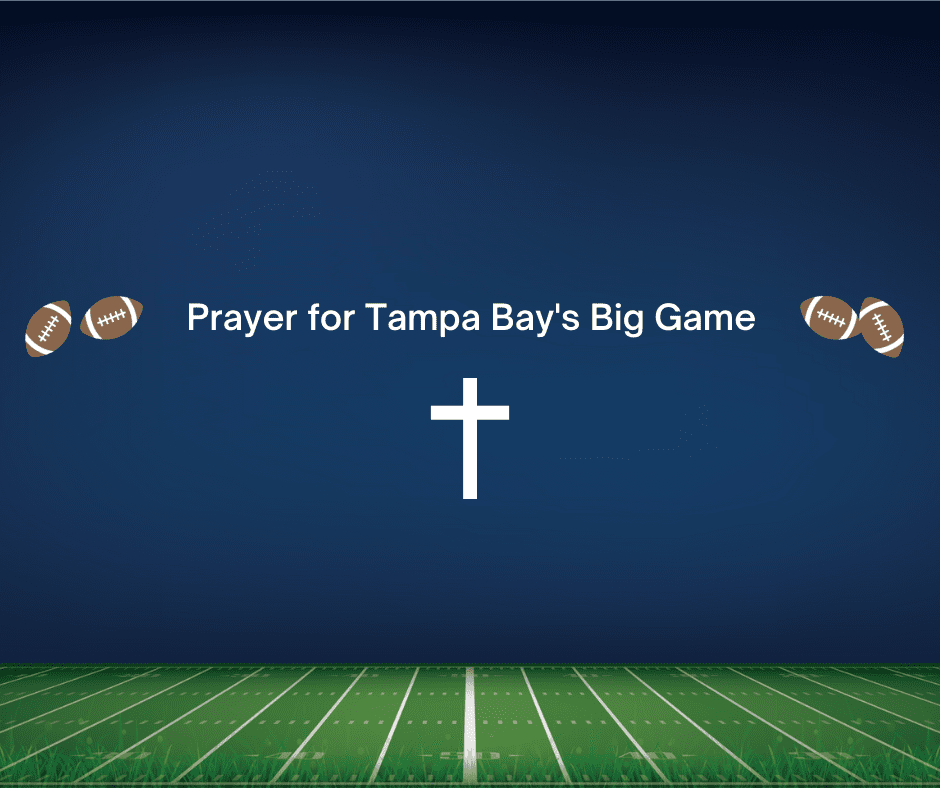 Bishop Gregory Parkes has approved a prayer for the Tampa Bay Community in honor of Sunday's "Big Game."
We thank You, God, for the beauty, hospitality and spirit of our Tampa Bay community.
We thank You for the fire within us to be our best.
We thank You for the gift of sport that brings us together.
We pray that the "big game" will be a sign of peace and unity.
We pray for the safety of the teams as they compete with a passion for the game.
We pray that this experience of solidarity may strengthen our resolve
to love one another and to love You above all else.
We ask this through Christ our Lord.
Amen.
Oración para el gran partido en la Bahía de Tampa
Gracias Señor por la belleza, la hospitalidad y el espíritu de nuestra comunidad del área de la Bahía de Tampa Bay.
Gracias por ese fuego interior que inspira lo mejor de nuestro ser.
Te damos gracias por el don del deporte que nos une.
Te pedimos para que el "gran partido" sea un signo de paz y unidad.
Te pedimos por la seguridad de los equipos mientras compiten con gran pasión deportista.
Te pedimos para que esta experiencia de solidaridad fortalezca nuestra determinación de amarnos los unos a los otros y amarte a ti por encima de todo.
Por Jesucristo, nuestro Señor.
Amén.
Please help us promote this prayer in our community with these Promotional Graphics:
English
https://www.dosp.org/wp-content/uploads/2021/02/Bulletin-Prayer.png
https://www.dosp.org/wp-content/uploads/2021/02/Twitter.png
https://www.dosp.org/wp-content/uploads/2021/02/Instagram.png
https://www.dosp.org/wp-content/uploads/2021/02/Facebook-Prayer.png
Spanish
https://www.dosp.org/wp-content/uploads/2021/02/SpanishInstagramnew.png
https://www.dosp.org/wp-content/uploads/2021/02/SpanishFacebooknew.png
https://www.dosp.org/wp-content/uploads/2021/02/Spanish-Twitternew.png
https://www.dosp.org/wp-content/uploads/2021/02/BuletinSpanishnew.png