Upcoming Ordination to the Permanent Diaconate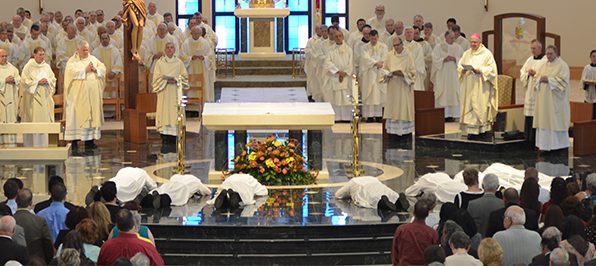 Bishop Lynch will ordain Elix Castro, Frank DeSanto, Steven Girardi, Mark Manko, Ted Martin, Greg Nash, Tony Quattrocki, Glenn Smith, Jorge Suarez and Joe Zucchero to the permanent diaconate at 11:00 a.m. on Saturday, October 17 at the Cathedral of St. Jude the Apostle. All are invited to attend, but please note that seating is limited.
The ordination will be live video streamed and broadcast on Spirit FM 90.5 (listen online at http://www.spiritfm905.com/). 
Learn more about our soon-to-be deacons here. 
Listen to Spirit FM 90.5 Online