USF Catholic Campus Ministry Goes Virtual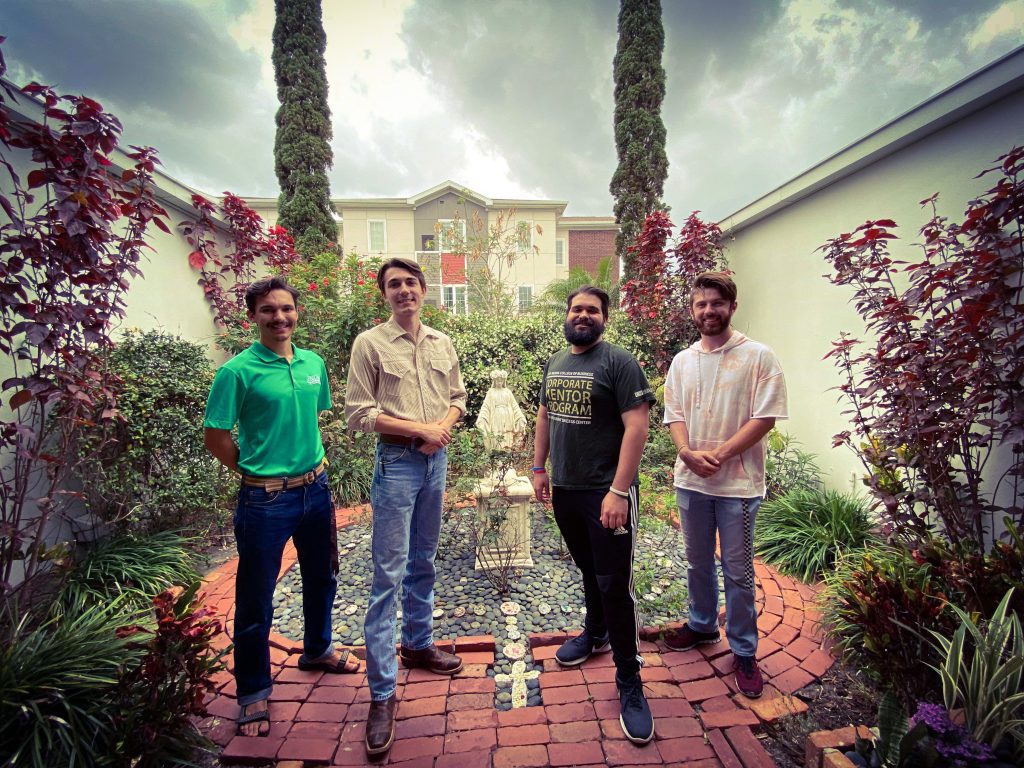 It's possible that the Catholic Student Union at USF has never been more grateful for technology.
When the coronavirus pandemic began to affect the U.S., face-to-face ministry was no longer an option. The CSU had to go virtual, shifting the entirety of their ministry to an online format.
As with all that God has his hand upon, the blessings from this transition proved to be plentiful over just a short period of time.
Garett Hicks, President of the CSU, shared that there has been an overwhelming "attitude of gratefulness" that has resulted from the shift. He spoke about the fruit that has come from all the work that has gone into making this transition and that it has culminated in "a heightened awareness of what this community means to everybody."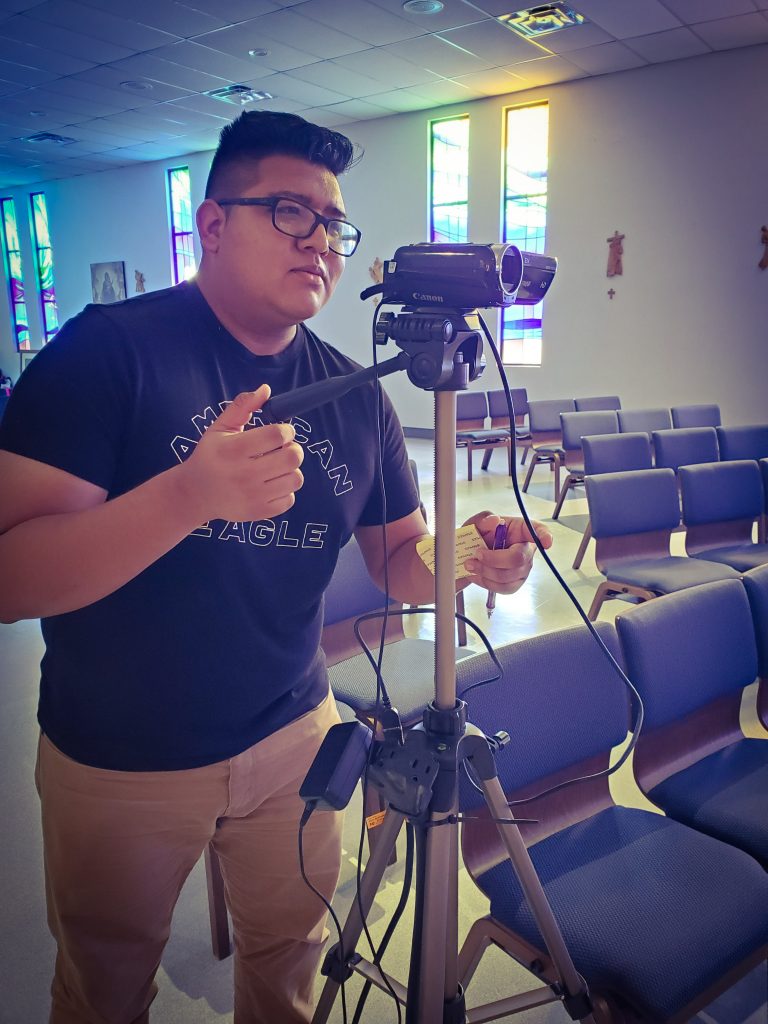 With help from students who had experience with live streaming, especially Santiago Hernandez Palma, the ministry was able to make its mark on the virtual world.
The Catholic Student Union streamed its first-ever live Mass on March 19, 2020. It received over 130 views. Since the start, they have livestreamed Mass, evening prayer, a 54-day rosary novena, and exposition almost every day. Most recently, over 650 people tuned into their Easter Mass!
The CSU also had to shift all student-based activities online.
"As soon as it became clear that we would no longer be able to gather as a community, the focus was on how best to minister to the isolated. We wanted to remind everyone that they are not alone and we are all united in prayer," said Father Justin Paskert, director, Catholic Student Center at USF. "I am grateful to our dedicated students who worked so hard to create a whole new ministry in a matter of days."
The students of the CSU are also grateful that their ministry is providing a sense of normalcy amidst all the change. Not only have the weekly Bulls Nights, Men's & Women's Group, and On-Campus Small Groups shifted to a virtual format, this new platform has brought a plethora of new ways to interact with the community.
Garett shared that now most, if not all, of the kinks have been worked out with the technology, so the CSU can add more features to their streams and provide more content than ever before.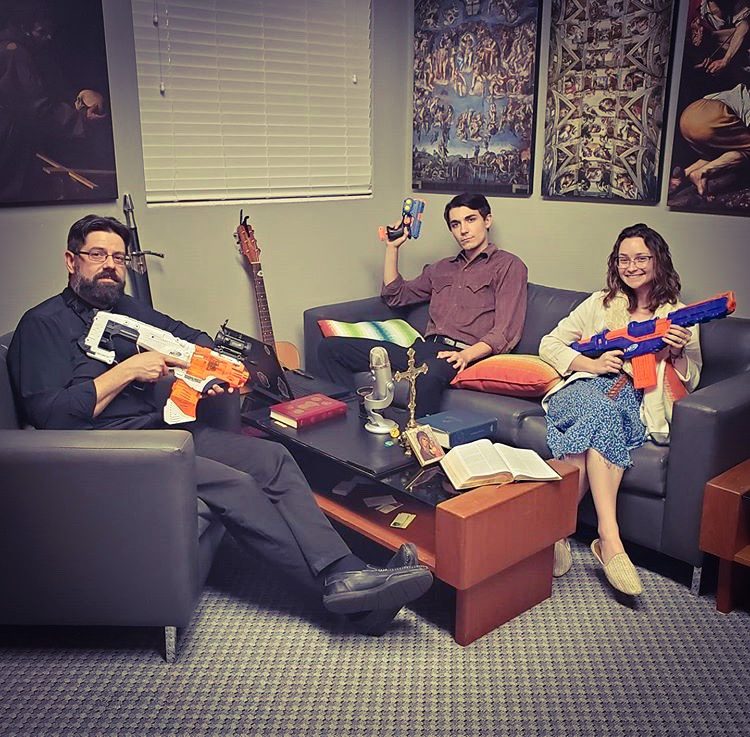 One of these exciting new opportunities is found in Bulls Night After Party. This is a Q&A-style live podcast where students can send in questions ahead of time or ask them live. It's a place for deep, intentional conversation, but it's also fun! One After Party ended in a Nerf Gun battle immediately followed by prayer. The most recent After Party reached a new high in engagement: 210 views.
The CSU does not want to be complacent with their ministry. The challenge of moving the ministry to a virtual format has been accepted by CSU members with grace and determination.
"We want everyone to know that we are still here, we still care, and we are still praying for you," Garett said.
While the CSU misses having its family physically together, it is clear that the Lord is continuing to use this ministry no matter the form it takes.
Follow the CSU @catholicbulls on social media to keep up with everything they have to offer!
Article by Megan MacElroy