We are Courageously Living the Gospel through the Annual Pastoral Appeal!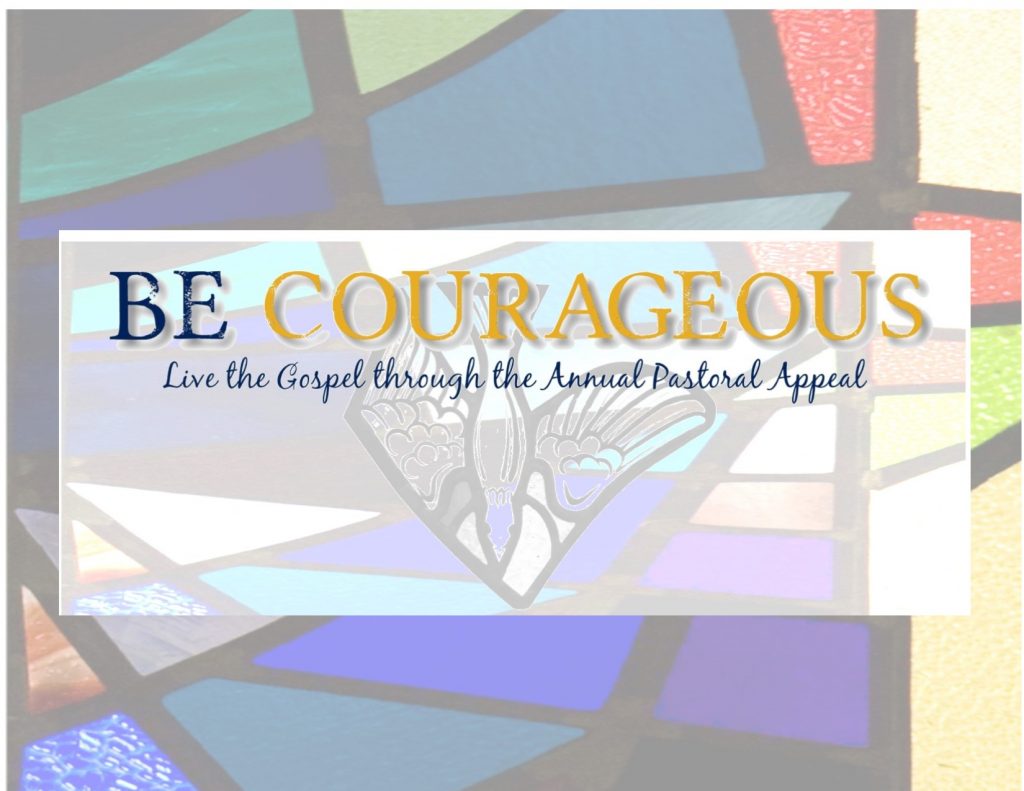 Over 19,000 donors from all 80 parishes and missions have committed to more than $6,726,953 to the 2019 Annual Pastoral Appeal (APA). Together we have achieved 57% of the shared diocesan goal of $11.8 million to date, which supports the vitality, strength and growth of our parishes, missions, schools and local Church. This generosity displays a message of hope to those in need and investment in the good works being done in the name of Jesus Christ.
Each day we are blessed with opportunities to deepen our faith and share our gifts with others, and supporting APA is one of the ways we can do this. Every gift allows the faithful to give a witness of His great love and mercy. By joining together, we help care for those who are poor and vulnerable, share Catholic social teachings and inspire lifelong faith formation. We promote vocations, see to the well being of retired priests, enhance worship experiences and support the administration of each parish and school.
Through participation in APA, we proudly proclaim the Good News and invite all people to encounter Jesus Christ. All are invited to take part, and Courageously Live the Gospel through the Annual Pastoral Appeal!