What To Do When the Fourth Sunday of Advent and Christmas Eve both Fall on December 24?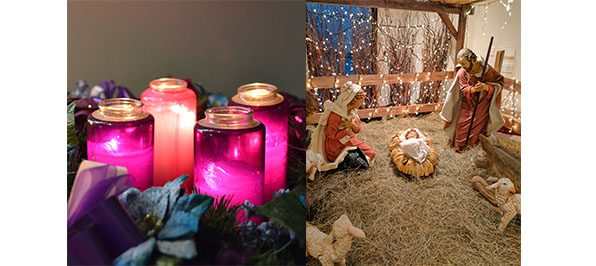 Because Catholics participate in Mass on Sundays and Holy Days of Obligation, some are wondering whether a Sunday evening Mass on Christmas Eve would fulfill both the obligation for a Sunday Mass and the obligation for a Christmas Day Mass. The U.S. Bishop's Committee on Divine Worship has said the faithful should participate in two Masses, once for the 4th Sunday of Advent and once for Christmas. This means that the Sunday obligation for Dec. 24 can be fulfilled on Sunday, or any time after 4 p.m. on Dec. 23, and the Christmas Mass obligation can be fulfilled on Monday, or any time after 4 p.m. on Dec. 24.
Be sure to check the special Christmas Weekend Mass times at your parish! Click here to find a parish near you.