Why celebrate the diocesan 50th anniversary?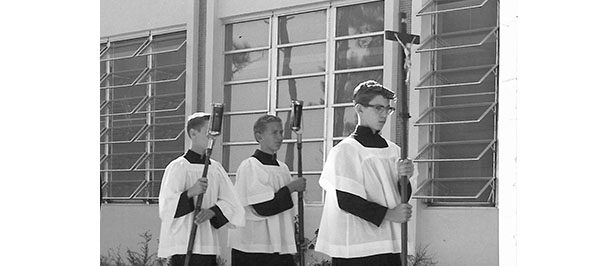 The Catholic faith has been a part of West Central Florida since Spanish missionaries arrived in the 16th century. With great courage, the missionaries risked and sometimes lost their lives for the sake of the Kingdom of God. They planted the seeds of the Catholic faith and those seeds scattered from place to place and the faith spread. These early disciples – just as today's disciples – adhered to the great commissioning to "go and make disciples of all nations" (Matthew 28:19).  Prior to 1968, the five counties that now comprise the Diocese of St. Petersburg were part of the Diocese of St. Augustine. However, because of the growing number of Catholics, a separate territory was needed to meet the pastoral needs of the growing Church. Therefore on March 2, 1968, Pope Paul VI signed a Papal Decree establishing the Diocese of St. Petersburg so that a new diocesan structure could be put in place to unify priests, personnel, policy, and people and address the rapidly increasing population within the area.
When we observe our 50th anniversary, we by no means diminish the life of faith that existed before the diocese was established. In fact, we acknowledge that it is because of the tremendous faith of our predecessors who fostered enthusiasm for the faith and a thriving Church community that a new diocese for Florida was needed.  June 17, 1968 was a pivotal moment in our history when the Mass was celebrated at St. Jude the Apostle Cathedral to establish the Diocese of St. Petersburg and to install the area's first Bishop, Most Reverend Charles McLaughlin. A new day had dawned that was built upon the generations that came before us.  In these last 50 years, the Diocese of St. Petersburg has realized many blessings because of the faith, sacrifice, generosity and spirit of the people who make up this vibrant and faith filled diocese. This is what we remember with gratitude and celebrate with joy. We also take this opportunity to look to the future with hope that we will be able to persevere with joy to devote our lives to Christ and the pursuit of the kingdom of heaven and eternal life as our happiness, placing our trust in Christ's promises and relying not on our own strength, but on the help of the grace of the Holy Spirit.