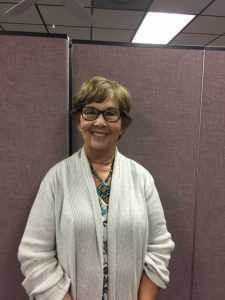 7040 S. Suncoast Blvd.
Homosassa, FL  34446
Email: stthom3@embarqmail.com
Phone: (352)628-7000
This is Alicia Kaltneckar from St Thomas the Apostle Catholic Church, 7040 S Suncoast Blvd, Homosassa
I am the CRE and Volunteer Youth Minister. I am a graduate of St Michael's grade school K – 8 in Elizabeth New Jersey and graduate of St Mary of the Assumption High School in Elizabeth, New Jersey  and graduate of Drake Business School. I have been retired from Prudential Insurance Co. for 22 years and moved here to Homosassa with my husband Of 45 years, Michael 18 years ago . I became a Certified Catechist in 2008.  One of my interests was showing my Palomino Quarter Horse until a few years ago.
Youth Group Gatherings are held once a month for our middle school /high school  youth .
For our younger kids we have movie and popcorn nights.
Service project for this year is collecting personal hygiene  products to be donated to Catholic Charities and distributed by them on December to the Homeless in Homosassa.