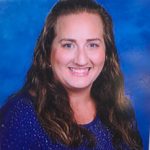 445 82nd Avenue
St. Pete Beach, FL
Email: youthministrysjv@gmail.com
Phone: 727-360-1113, ex. 530
Website: http://www.stjohnsparish.org/youth-ministry.html
Facebook: www.facebook.com/youthministrysjv33706
Twitter: @youthministrysjv
I am a St. Petersburg native. I attended Blessed Sacrament and St. Petersburg Catholic High School. Our mission is to lead teens closer to Christ. We are dedicated to helping your youth build and grow in their relationship with God through their Catholic faith. We look forward to serving your family.
Youth Group Gatherings:
Wednesdays, 6:00pm until 8:00 PM
High School and Middle School youth are welcome. There are separate breakout sessions for middle and high school youth. We meet in the Monsignor Trainer Parish Hall.