Youth Courageously Stand Up for Life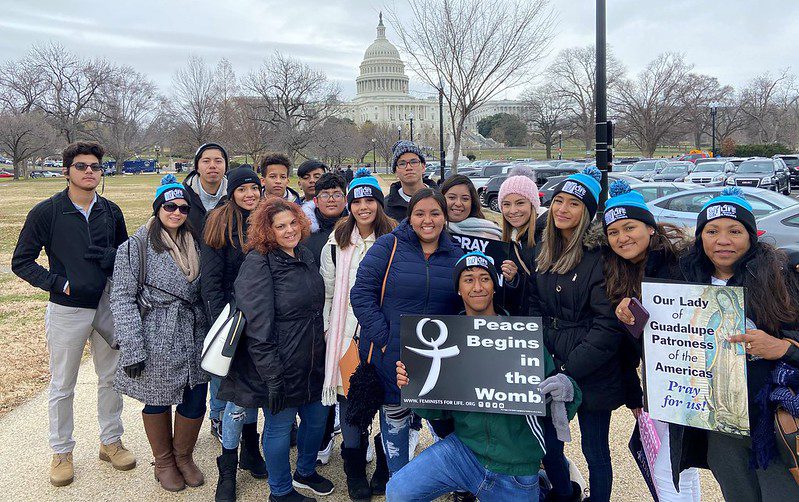 When Liv, a freshman at Bishop McLaughlin Catholic High School, attended the National March for Life in Washington D.C. last year, she saw something that she will never forget.
"At the March, people were showing images of babies after a failed abortion and that really opened my eyes," said Liv. "It showed me what world we are really living in."
This year, Liv attended the Florida March for Life which was held in St. Augustine on Jan. 18. She joined a group from her school and nearly 200 other pilgrims from the Diocese of St. Petersburg who made the journey to the nation's oldest city to stand up for the sacredness and dignity of all life. Rather than being discouraged by the images she saw, it impressed upon Liv the importance of giving a voice to the voiceless.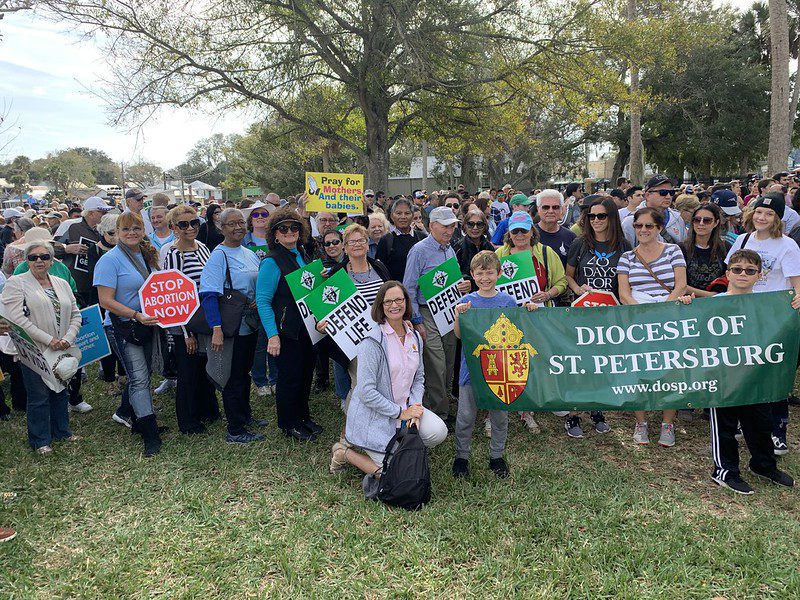 "I think it is important to march because we are the next generation, so we have a big impact on the way the world grows," explained Liv.
Jenalisa Zummo, assistant dean for student growth at Bishop McLaughlin, said that the March was an uplifting experience and described the prayerful atmosphere during the one-mile march from the Mision Nombre de Dios to the city plaza in front of the St. Augustine Cathedral.
"We prayed the rosary as a community at Our Lady of La Leche National Shrine before Mass. We celebrated Mass outside with Bishop Felipe Esteves. The March for Life began and ended with pro-life speakers and during the March, we prayed, chanted, talked and celebrated life," said Zummo.
One week later, on Jan. 24, an additional 400 pilgrims representing more than 13 schools and parishes from the Diocese of St. Petersburg marched down the streets of Washington D.C. for the National March for Life. These peaceful witnesses are a sign to lawmakers and the world that there is a pro-life generation that is committed to celebrating and protecting every life from the moment of conception to natural death – and they will not be silent until all life is valued.
"It's important for people to see that we are not alone in our belief in the sanctity of life and that there are thousands of other people out there as passionate as we are," said Zummo. "It's also important for teens to see that they are called to stand up for injustices."
Garrett, a senior at Bishop McLaughlin said that while the Florida March for Life in St. Augustine is smaller than the one in D.C., he believes, "it doesn't take much to make a change." He hopes that his participation will encourage other young people to see how they can get involved.
"We will be the ones to make the change," said Garrett. "We will be the ones in the future to put an end to a tragedy that has taken place since 1973."