Zoom Chat with Seminarians – February 8, 2021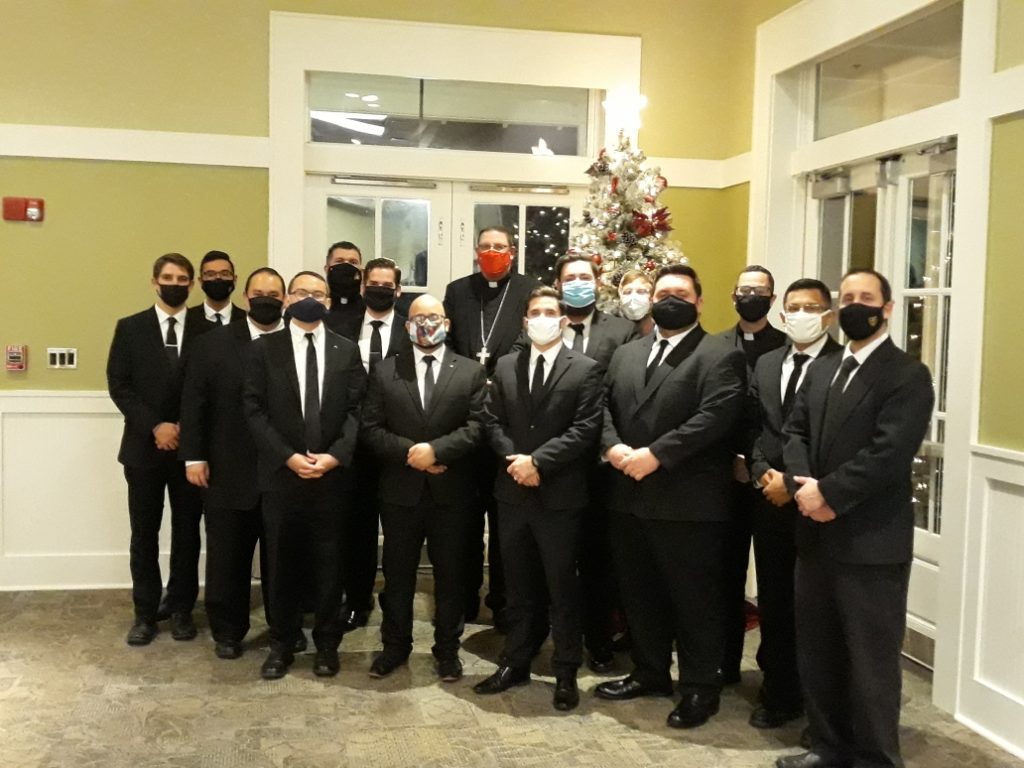 Please note that the Zoom Chat with Seminarians scheduled for January 11, 2021 has been cancelled.
Men, ages 15-35, are invited to attend our next Zoom Chat With Seminarians, on Monday, February 8, 2021 at 7pm. Fr. Chuck will be the host and you will hear vocation stories from different seminarians and also have the opportunity for Q&A.
Please see the flyer below for more information and future dates. RSVP to Fr. Chuck at spvocation@dosp.org in order to receive the link to attend.