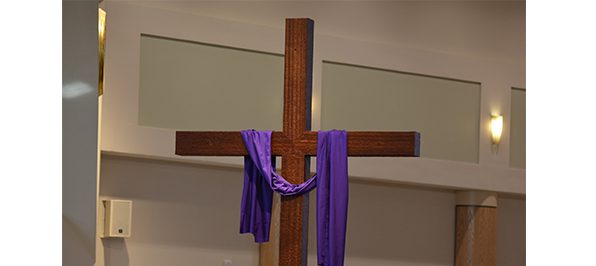 In his 2016 Lenten message, Pope Francis asks us to reflect upon and put into practice the corporal and spiritual works of mercy. Embrace his call to mercy by reaching out to those in need.  Be attentive to the Lenten call to prayer; be generous with your time and treasure.
"For all of us, then, the season of Lent in this Jubilee Year is a favourable time to overcome our existential alienation by listening to God's word and by practising the works of mercy.  In the corporal works of mercy we touch the flesh of Christ in our brothers and sisters who need to be fed, clothed, sheltered, visited; in the spiritual works of mercy – counsel, instruction, forgiveness, admonishment and prayer – we touch more directly our own sinfulness.  The corporal and spiritual works of mercy must never be separated. " Pope Francis says in his Lenten message.
This Lent, to address the forgiveness spiritual work of mercy, you are invited to take participate in one of the eleven communal penance services to be led by Bishop Lynch around the diocese.
During Lent, we are encouraged to raise up the needs of the world in prayer, to sacrifice or fast by giving up food or material wants, and to offer your time, talent, and treasure as good stewards of the gifts God has given us.
See how our parishes and schools are journeying through this Lenten season in the "2016 Lent around the Diocese" photo album (see last year's album here). Submit your photos to the album.