22 Students from Espiritu Santo Catholic School Qualify for Duke TIP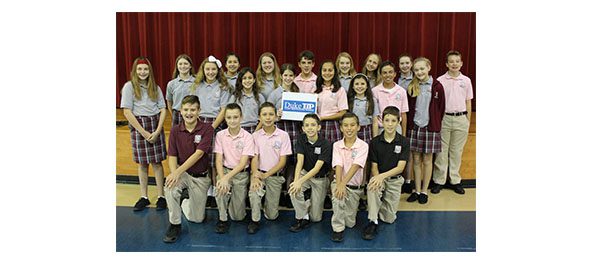 Congratulations to the 22 seventh grade students whose excellent performance on the Iowa Assessments has qualified them for the Duke Talent Identification Program (Duke TIP).
For two years in a row, over 40% of Espiritu's students in grade seven have qualified for this nationally-recognized program.
When students are given the opportunity to learn in an environment that is equal parts challenging and empowering, they become confident scholars and achieve great things in middle school and beyond.