Altar Server Appreciation Mass – March 21, 2021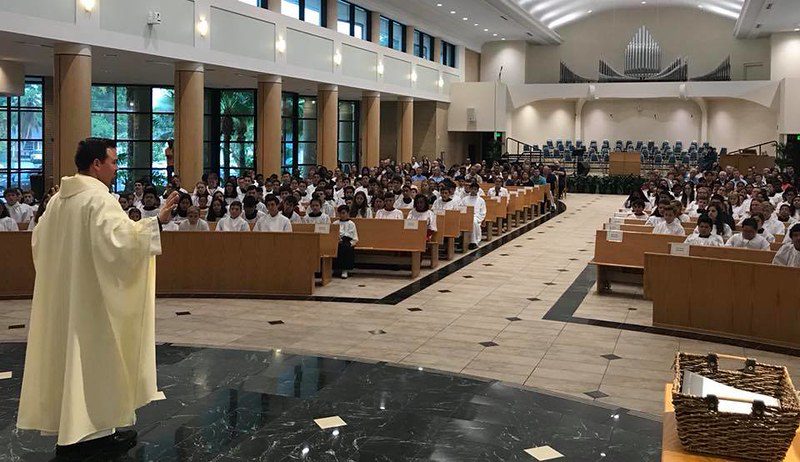 The Youth Altar Server Appreciation Mass will be on Sunday, March 21, 2021 at 3:00pm at the Cathedral of St. Jude the Apostle. While we realize many parishes have not been having altar servers on a regular basis since last year, we still wanted to recognize those that have been serving over the years and since in person masses have resumed.
Due to Covid restrictions, we will not be having the altar servers gather and process in and there will not be a reception following mass. Seating will be on a first come first serve basis, with no reserved seating. We ask that servers sit with their family. Please note that anyone attending the mass in person will be required to wear a mask and practice social distancing.
The Altar Server mass will be live streamed at https://www.dosp.org/livestream
Also, please remember to return the RSVP Form by mail, email (hlv@dosp.org) or fax (727-374-0208) so that we can make adequate plans. Please get the RSVP form by March 10, as seating will be limited due to social distancing guidelines. Once we reach capacity, we will not be able to take any more RSVP's.
Information is being sent out to all Pastors and Altar Server Directors. See below for these informational memos as well as the RSVP form.
If you have any questions, please call or email Heidi Varley in the Office of Vocations at (727) -345-3452 or hlv@dosp.org
Memo to Altar Server Directors