Bishop Larkin Catholic School in Port Richey is Closed March 12 and 13 Over Coronavirus Concerns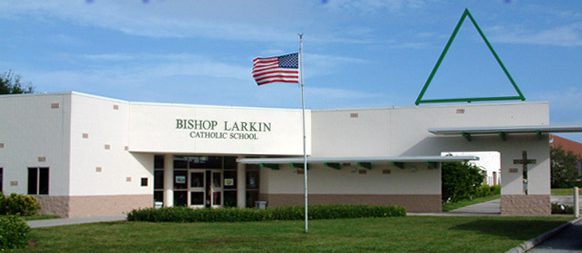 On March 11, 2020, Bishop Larkin Catholic School in Port Richey was notified that a parent of a student had tested positive for Coronavirus. The parent is isolated and will continue to remain isolated until cleared by public health officials. The child has not been present at school since last Friday, March 6. The family members have followed the CDC's guidelines and are in self-quarantine. The student and other family members currently show no symptoms. All parents were notified on March 11 of this situation. 
The school has been in contact with the Pasco County Health Department. Public health officials have not given the school any recommendations at this time. However, in an abundance of caution for our students, families and employees, we have decided to close the school building and conduct virtual school learning on Thursday March 12, 2020 and Friday March 13, 2020. During that time a deep cleaning of the school will occur.
We will communicate next steps once we have consulted more with public health officials. We pray for all who have been impacted by the Coronavirus and other diseases.
To read health and safety directives and guidelines that have been distributed by the Diocese of St. Petersburg, visit: https://www.dosp.org/coronavirus/