Bishop Parkes Named Saint Leo University Trustee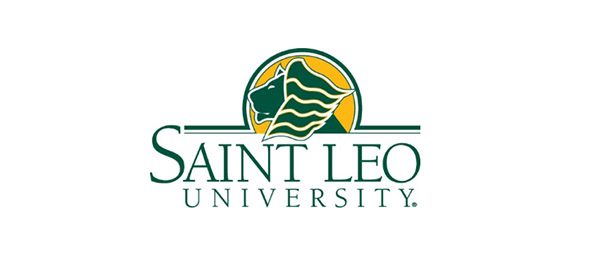 Saint Leo University welcomed the Most Reverend Gregory L. Parkes, bishop of the Diocese of St. Petersburg, FL, as its newest member of the university's board of trustees, effective July 1. Members of the volunteer board exemplify the university's six core values and give of their time and expertise to ensure Saint Leo students receive the best possible education.
Bishop Parkes was installed as the fifth Bishop of St. Petersburg on January 4, 2017. He succeeded Most Reverend Robert N. Lynch, who served the diocese since 1996. Lynch, Saint Leo Class of 1997, previously served on the university's board of trustees.
Bishop Parkes was born in Mineola, NY, and attended St. Rose of Lima School in Massapequa, NY, Massapequa High School, and Daytona Beach Community College before earning a bachelor's degree in finance from Florida State University.
Prior to entering the seminary, he worked in the banking industry in Tampa. He attended St. Vincent de Paul Regional Seminary in Boynton Beach, FL, from 1993 to 1996 and the Pontifical North American College in the Vatican City State from 1996 to 2000. He holds a Sacred Bachelor of Theology (STB) degree from the Pontifical Gregorian University (1998) and a Canon Law (JCL) degree from the Pontifical Gregorian University (2000). He was ordained a priest on June 26, 1999.
His assignments after ordination included: parochial vicar at Holy Family Catholic Church in Orlando from 2000 to 2004 and the pastor of Corpus Christi Catholic Church in Celebration from 2005 to 2012. Bishop Parkes served the Orlando diocese as vicar general and chancellor for Canonical Affairs while serving as pastor of Corpus Christi Parish.
Bishop Parkes was ordained and installed as the fifth Bishop of Pensacola-Tallahassee on June 5, 2012. In January 2016, he began an appointment as episcopal liaison to the National Council of Catholic Women for the United States Conference of Catholic Bishops (USCCB).
In addition to Saint Leo University's Board of Trustees, Bishop Parkes serves on the board of directors for Catholic Relief Services; the board of trustees for St. Vincent de Paul Regional Seminary and St. John Vianney College Seminary; the USSCB budget and finance committee; the USSCB Native American Affairs subcommittee, and the Table Foundation Board.
About Saint Leo University
Saint Leo University (www.saintleo.edu) is a modern Catholic teaching university that is firmly grounded in the liberal arts tradition and the timeless Benedictine wisdom that seeks balanced growth of mind, body, and spirit. The Saint Leo University of today is a private, nonprofit institution that creates hospitable learning communities wherever our students want to be or need to be, whether that is a campus classroom, a web-based environment, an employer's worksite, a military base, or an office park. We welcome people of all faiths and of no religious affiliation, and encourage learners of all generations. We are committed to providing educational opportunities to our nation's armed forces, our veterans, and their families. We are regionally accredited to award degrees ranging from the associate to the doctorate, and we guide all our students to develop their capacities for critical thinking, moral reflection, and lifelong learning and leadership.
Saint Leo University remains the faithful stewards of the beautiful lakeside University Campus in the Tampa Bay region of Florida, where our founding monks created the first Catholic college in the state in 1889. Serving nearly 15,000 students, we have expanded to downtown Tampa, to other sites in Florida and beyond, and maintain a physical presence in seven states. We provide highly respected online learning programs to students nationally and internationally. More than 82,000 alumni reside in all 50 states, in Washington, DC, in three U.S. territories, and in 76 countries.