Catholic Charities Providing Hope for the Homeless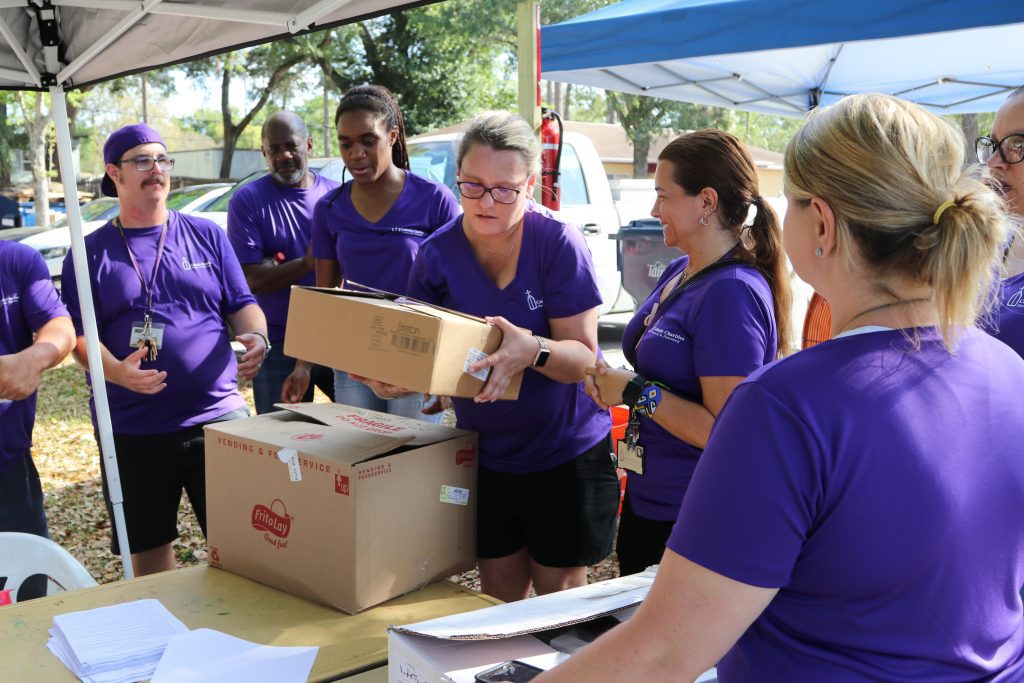 For Joshua, who is unemployed and homeless, Catholic Charities represents the difference between hope and despair.
"I feel safe here," says Joshua, 23, who is a resident of the newly established Catholic Charities Hillsborough Hope homeless shelter, located in Tampa. Before arriving at the shelter, that some call a tent city, Joshua had been living under a bridge.
"It's a lot better. You got a bed; you got a cover. You know where your next meal is coming from," said Joshua.
Hillsborough Hope was established on March 30, 2020, when the coronavirus pandemic was starting to sweep the nation thanks to a partnership between Catholic Charities and the City of Tampa which was seeking to protect those on the streets from COVID-19.
"The Catholic Charities mission is to serve those who are most vulnerable with dignity and compassion during their most vulnerable time. While everyone is ordered to stay home and be safe, we realize there's a population who don't have a home to go to," said Maggie Rogers, Executive Director of Catholic Charities of the Diocese of St. Petersburg.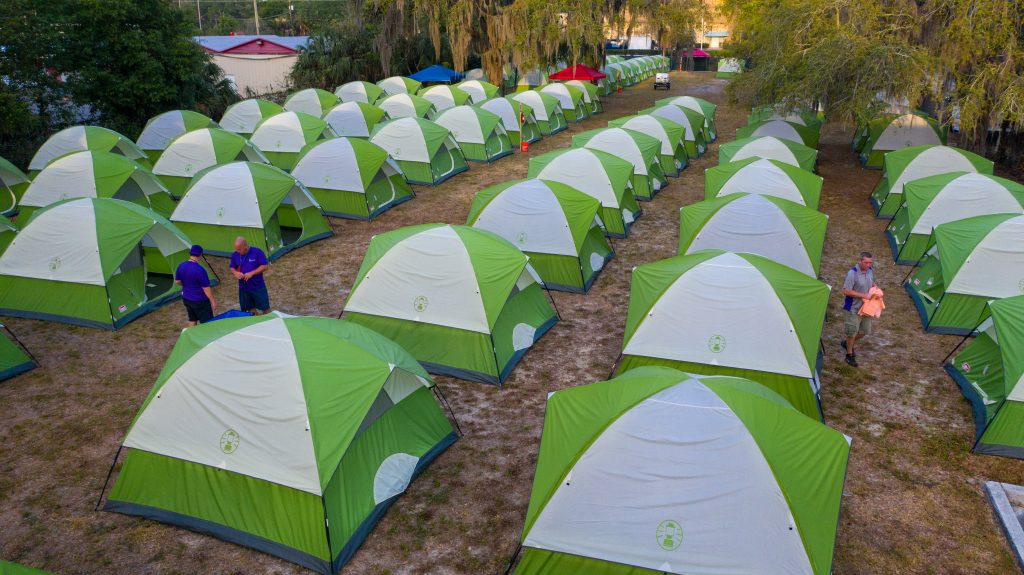 The city provided funding for tents, portable toilets and wash stations and Ashley Furniture donated 100 mattresses. Catholic Charities sourced linens, food, clothing and toiletries, much of them donated. Residents at check-in receive a sheet, blanket, towel and toiletries.  Like Pinellas Hope, located in Clearwater, health screenings and case management are being offered to help the residents eventually transition to permanent housing and to secure, stable income.    
"We were able to welcome 100 residents there in just the first two days that we were open because there is such a need in our community to reach out to the homeless. This is an important ministry for us," said Bishop Gregory Parkes. "It's not just providing for their immediate needs. We're trying to get them out of that cycle of homelessness but to do that you need to provide them some stability in their lives and the basic needs of life."
Rogers says Hillsborough Hope is a temporary solution with plans to only exist for 30 days, ending in early May. However, should the lockdown continue, there's a real chance the program could be extended. That's hopeful news for most of the residents.
By coincidence, Joshua, who normally travels the country with the carnival, ran into his own mother, who was also homeless, at Hillsborough Hope right before Easter.
"I haven't seen my mom in three years and this Easter will be the first Easter to see her." Trish, Joshua's mother is also thankful. "These people have offered their help and I need it." In three months, "I'd like to see myself in a place of my own, where I got a bed, be able to cook, and look after my boy."
For more information about Hillsborough Hope, visit www.ccdosp.org