Catholic Schools Are Scheduled to Start New School Year on August 24th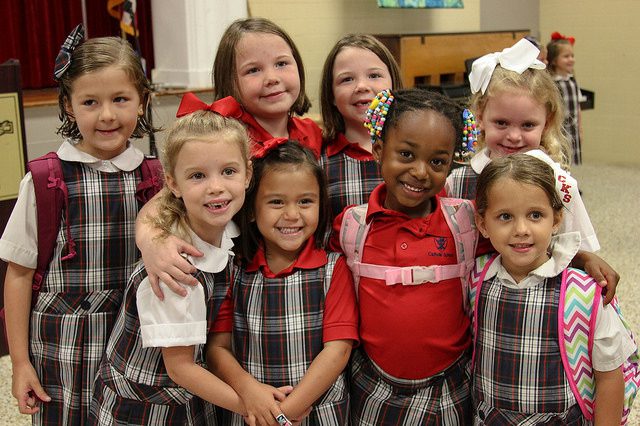 Bishop Gregory Parkes announced today that opening day for parish and diocesan Catholic schools in the Diocese of St. Petersburg will be postponed for two weeks, from August 10th to August 24th. In a letter to parents, he noted the recent rise of Covid-19 cases and stressed the importance of acting prudently. This decision was made in consultation with the Diocesan Office of Catholic Schools and Centers, pastors, educators, physicians, parents, public health & emergency management experts, and the Covid-19 Task Force on Catholic Education. This Task Force was convened in late May to serve as a central hub of information and resources for the 46 Catholic schools and centers in the Diocese.
While classes will start a little later than usual, Bishop Parkes affirmed Catholic schools' commitment to return to in-person instruction, stating that it is vitally important for the healthy development and wellbeing of the children. The additional two weeks will give Catholic educators extra time to prepare for the safe return of students.
The Diocese of St. Petersburg is comprised of approximately 480,000 Catholics, more than 303,000 whom are registered and includes 74 parishes, 5 missions, 46 schools and early childhood centers, two universities, and a variety of social service, health care, housing and pastoral ministries located within the five counties of Hillsborough, Pinellas, Pasco, Hernando and Citrus. Mass is celebrated in 12 languages and we are led by our fifth bishop, Most Reverend Gregory Parkes who was installed on January 4, 2017.