Diocese of St. Petersburg Develops New Partnership with Formed.org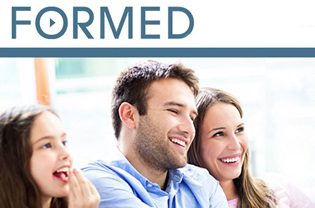 A new partnership is making it possible for parishes to receive a discounted subscription to the groundbreaking digital platform for evangelization and faith formation known as FORMED.org.
"If someone were looking for a Catholic version of Netflix, it would be FORMED," said Brian Lemoi, Executive Director of Evangelization & Lifelong Faith Formation, Diocese of St. Petersburg.
"FORMED provides a variety of high-quality videos that are searchable and easily accessible. Ministry leaders can easily integrate these videos into their formation programs and engage the Catholic community with stunning visuals, interesting content and excellent catechetical materials."
FORMED is a digital platform that provides access to the best Catholic audio talks, movies, ebooks, and video-based studies from trusted providers like the Augustine Institute, Ignatius Press, Catholic Answers, the Knights of Columbus, St. Paul Center, Sophia Press and more.