Diocese of St. Petersburg Receives National Award from Catholic Relief Services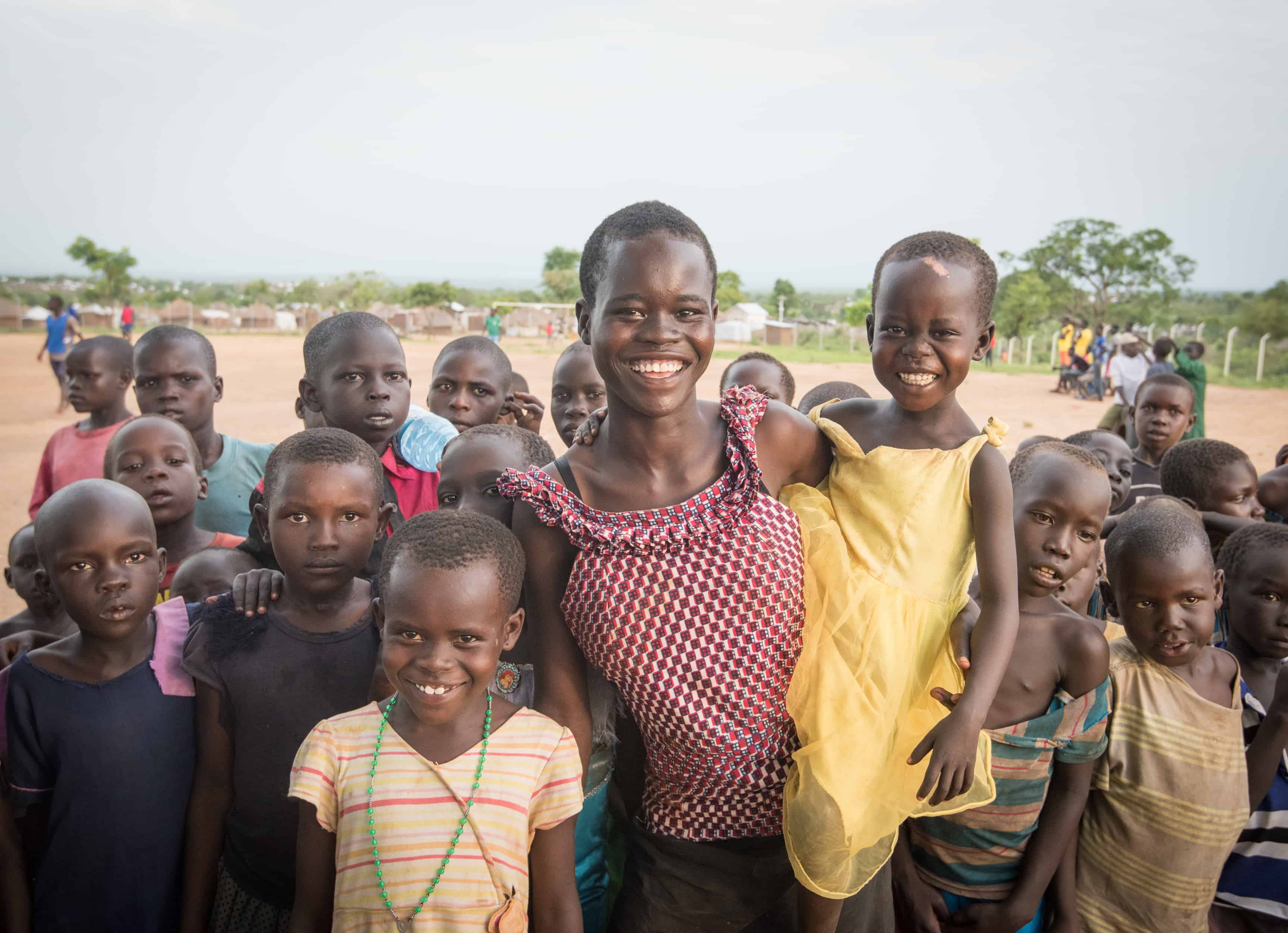 Sabrina Burton Schultz, Catholic Relief Services' Diocesan Director for the Diocese of St. Petersburg in Florida is the recipient of the 2019 CRS Rice Bowl award. Schultz is being recognized for her efforts to increase local involvement and generate new funds through CRS Rice Bowl.
"This award is actually for the Diocesan Office of Life, Justice and Advocacy.  This award demonstrates that the Capacity Building Grant that we received from CRS really has an impact. Having Megan Buckler focus more efforts on Rice Bowl and the work of CRS has made all of the difference. It is truly a team effort, with Diane Montemurro supporting all of our Life, Justice and Advocacy efforts," said Burton Schultz.
Nominations for this national award are collected from dioceses across the country. The award was presented at the annual Catholic Social Ministry Gathering in Washington, D.C. on Saturday, February 2, 2019.
"Sabrina is a dedicated professional and passionate individual that teaches and promotes Catholic social teaching and the need to advocate for social justice," says Vivi Iglesias, the CRS Relationship Manager responsible for Florida dioceses. "She is able to influence Catholics to respond to the call to end global poverty."
Thanks to Schultz's efforts to mobilize Catholics within St. Petersburg, diocesan donations to CRS Rice Bowl—CRS' annual Lenten program—doubled to nearly $24,000 between 2011 and 2016. Donations continued to grow in subsequent years with more than $40,000 raised in 2018. Because of Shultz's outreach efforts, 72% of Catholic parishes and 50% of Catholic schools in the diocese participate in CRS Rice Bowl.
Schultz's commitment to Catholic Relief Services doesn't end with CRS Rice Bowl. She has been instrumental in launching the Parish Ambassador Corps, CRS' local parish-based volunteer program, in her diocese. She has also worked on a number of CRS' advocacy priorities.
CRS Rice Bowl is CRS' Lenten faith-in-action program, building on the spiritual pillars of prayer, fasting and almsgiving to serve those most in need around the world. Funds raised through the program support CRS' lifesaving work more than 40 countries every year, and help local dioceses alleviate hunger and homelessness.
CRS Rice Bowl materials are designed for families, parishes, educators, universities and dioceses. They are available in print, on the web, and through the mobile app, and in both English and Spanish.
Printed materials can be ordered for groups of 25 or more for free. Call 800-222-0025 or visit crsricebowl.org to place an order.
Follow CRS Rice Bowl on Twitter @CRSRiceBowl, join the CRS Rice Bowl group on Facebook and download the app from the iTunes or Google Play stores.
To learn more about CRS Rice Bowl, visit crsricebowl.org.
Editors, Reporters and Bloggers:
For photos, FAQs, social media memes, web banners, and bios please visit the CRS Rice Bowl Media Kit online.