Diocese of St. Petersburg Urges Parishes to Spread Awareness of Human Trafficking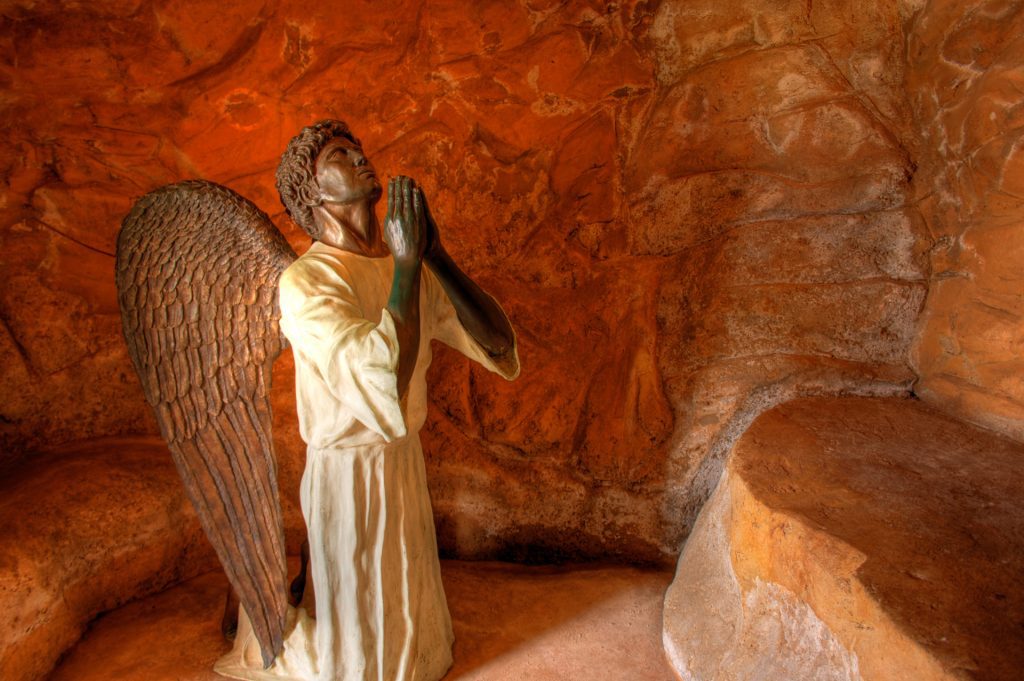 The Diocese of St. Petersburg has partnered with the U.S. Institute Against Human Trafficking and the United States Conference of Catholic Bishops to encourage all parishes and Catholic schools to raise awareness about the dangers of human trafficking by becoming "Trafficking-Free Zones." The goal is to end modern-day slavery and protect children and youth. Participating entities are asked to conduct training sessions, issue a proclamation and offer other educational opportunities. This initiative was announced on December 22, 2020, and the effort is ongoing.
Florida, particularly the Tampa Bay area, is considered a hotspot for human trafficking. Incidents are expected to spike as Tampa prepares to host Super Bowl LV on February 7, 2021. As Catholics, we are called to preserve the sacredness of human life and endeavor to put an end to this form of modern-day slavery.
Our Lady Queen of Peace Parish is the first parish in the Diocese to declare itself a "Trafficking-Free Zone." This parish has also created an "Anti-Trafficking Event Planning Manual," in collaboration with the Pasco County Commission on Human Trafficking.
"We introduced this to our parish, basically saying human trafficking is not tolerated in any form, labor, sex and otherwise and this parish is a trafficking-free zone. It is not to be tolerated. We will continue to educate our parishioners and our community on what that means and what human trafficking looks like, and by making the formal proclamation, it just means we're going to go ahead and educate our public, make them aware," said Linda Aston, Peace and Justice Committee member at Our Lady Queen of Peace Parish in New Port Richey.
One Team Tampa Bay Anti-trafficking awareness event and missing children outreach
The Diocese is encouraging participation in a community-wide Anti-Trafficking awareness and outreach event in anticipation of Superbowl LV. The event, sponsored by NOMORE and supported by the NFL Host Committee, will be held at Grace Family Church on Saturday, January 30, 2021. You can sign up individually, with friends or with a group. If you wish to sign up with a group from the Diocese, contact Sabrina at sab@dosp.org. COVID protocols will be followed. To learn more and register, visit: fornomore.org/superbowl
Parishes are also asked to consider starting an "S.O.S." Ministry,(Speaking Out on Slavery), which originated at St. Paul Parish, Tampa. A few other parishes such as St. Timothy Parish, Lutz and Espiritu Santo, Safety Harbor, now have S.O.S. chapters and others are considering participation in this movement which seeks to educate about the atrocities of human trafficking, encourage advocacy and support local anti-trafficking organizations that serve local victims.
January is recognized as Human Trafficking Awareness Month and January 11 is Human Trafficking Awareness Day.
For resources on how to eradicate human trafficking, click here.