For the Faithful Departed ~ July 27, 2015
Reverend Roy M. Gasnick, O.F.M.
(Nov 26, 1933 ~ July 24, 2015)

We sadly report the passing of Reverend Roy M. Gasnick, O.F.M. on July 24, 2015 at Bayfront Medical Center, St. Petersburg.
Father Gasnick was a professed Franciscan friar for 60 years and a priest for 55 years.
He was residing at St. Anthony Friary, St. Petersburg and is survived by several nieces and nephews.
Funeral services were held at St. Anthony Friary today, Monday, July 27.
Mass of Christian Burial will take place on July 29 at St. Bonaventure Church, Paterson, NJ.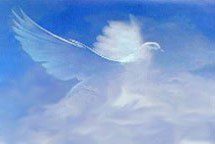 May his soul and the souls of all the faithful departed,
through the mercy of God, rest in peace!