Indonesian Mass October 9, 2021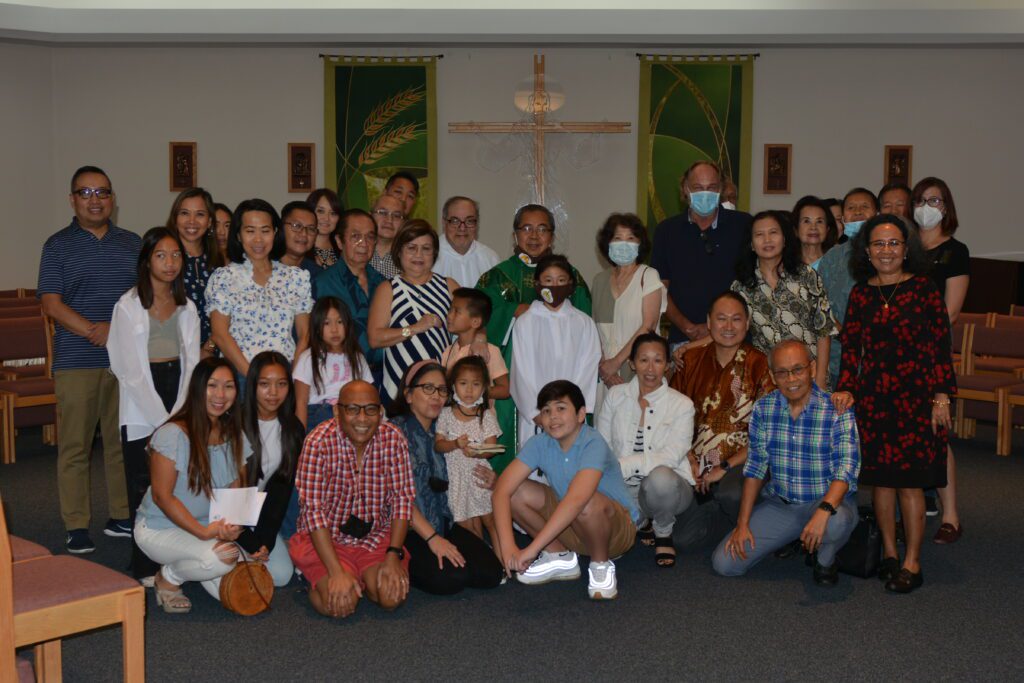 The Tampa KKI "Keluarga Katolik Indonesia" or Indonesian Catholic Community celebrated the Holy Mass in Indonesian on Saturday, October 9, 2021 at St. Timothy Catholic Church in Lutz. The Mass was presided by Rev. Vincent Suparman, SCI, their spiritual advisor who is also the Local Superior of the Priests of the Sacred Heart Residence in Pinellas Park.
Indonesian families from at least seven parishes from our diocese and visitors from Orlando, Palm Beach and Miami gathered to celebrate thier faith with family and friends. Although most of the Mass was celebrated in Indonesian, Fr. Vincent spoke some English during his homily and the worship aid was helpful to follow along during the Mass.
At the end of the Mass, Silvia Ardie Immanuel, president of KKI Tampa, and Fr. Suparman shared their gratitude for everyone's presence and invited all to a "banquet", as Fr. Vincent called it, for fellowship at the home of the Immanuel family.
At Silvia's home, all were greeted with a warm, friendly, and joyful hospitality from her and from all other families. There were children, parents, and grandparents. Before eating, Fr. Vincent prayed in Indonesian and in English to bless the food and everyone present. There were many types of delicious food, not just from Indonesia but also from different parts of Asia.
The visitors from other parts of Florida came to the Indonesian Mass because there are no other Indonesian Masses celebrated in all of Florida. They feel very blessed that Fr. Vincent can celebrate the Mass in Indonesian. Before his arrival to our diocese three years ago, KKI Tampa had to invite Indonesian speaking priests to come from other cities in the United States to preside at their Mass. Later that afternoon, Fr. Augustus Seran, S.V.D. arrived to join the gathering. Fr. Augustus is the new pastor of St. Peter Claver Catholic Church. God has now blessed our diocese with two priests who speak Indonesian and can help to accompany the Indonesian Catholics in our diocese.
Photos of the Mass and gathering.
For more information about KKI Tampa and the Indonesian Ministry go to: