Visioning Team Members Last Names P-Z
Bios of Visioning Team Members can be Found on These Pages:
(click to view: Last Names A-O)
Father Justin Paskert, Campus Minister, University of S. Florida/Parochial Vicar Corpus Christi Parish (Tempe Terrace)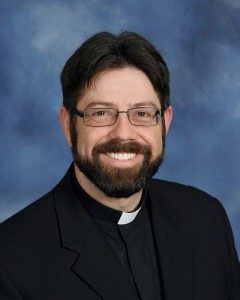 Father Justin Peter Paskert was ordained a priest of the Diocese of St. Petersburg on May 18th, 2013 at the age of 32.
He started seminary formation in 2005 and graduated from St. John Vianney Seminary magna cum laude with a Bachelors of Arts in Philosophy.  He then studied theology at St. Vincent de Paul Regional Seminary in Boynton Beach.  During his time as a seminarian, Justin served in the following parishes: Our Lady of Guadalupe (Wimauma), Corpus Christi (Temple Terrace), St. Clement (Plant City) and St. Paul (Tampa).
He was born and raised in Ruskin and grew up attending St. Anne Parish assisting as an altar server.    He is the youngest of four boys and graduated from East Bay High School in 1999.  At the age of 18, Justin became a Hillsborough County volunteer firefighter, reaching the rank of Driver Engineer.
Bishop Gregory Parkes, Diocese of St. Petersburg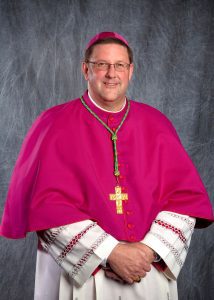 Pope Francis appointed Most Reverend Gregory L. Parkes as Bishop of the Diocese of St. Petersburg and his Installation Mass was celebrated on January 4, 2017 at the Cathedral of St. Jude the Apostle. Bishop Parkes believes that serving for God's glory is the guiding principle of his ministry, which is why he chose, "To your name give the glory" from Psalm 115, Verse 1 as his pastoral motto.
Prior to his appointment to the Diocese of St. Petersburg, Bishop Parkes served as the fifth Bishop of the Diocese of Pensacola-Tallahassee from 2012-2016.  He was ordained a priest of the Diocese of Orlando by Bishop Norbert Dorsey on June 26, 1999. Before answering the call to the priesthood, Bishop Parkes worked for several years in Tampa's banking industry. During that time, he attended Christ the King Catholic Church in South Tampa.
"My hope for the Visioning Team is that we are guided by a spirit of openness.  While we have some data that has already been collected, such as the responses received from the Listening Sessions earlier this year, we are basically starting with a clean slate.  It is the Holy Spirit which will guide our work in developing the vision for the future of our diocese. I am praying for each of the members of the Visioning Team that the gifts, talents, and experience that they bring will be put at the service of this visioning process.  Prayer will be a large focus during our gatherings as a team."
Chris Pastura, Superintendent of Catholic Schools, Diocese of St. Petersburg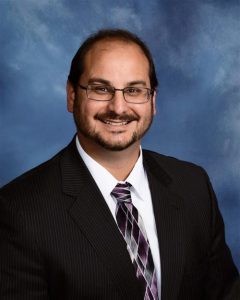 Chris is originally from Cincinnati, Ohio and is the youngest of eight children. He has more than 25 years of experience in Catholic education, having worked previously as a teacher, coach, and administrator. He has also worked as a lay missionary in northeast Brazil, a youth minister, and professional musician.
Chris has been a parishioner of St. Paul Parish in St. Petersburg for the past two years.  He has been married to Regiane for 18 years and they have two children who attend local Catholic schools.
 "I hope that we can discern God's will for our Diocese and put plans into place to serve His people. I view this committee as an awesome responsibility. So, I'm praying for wisdom. "
Ray & Terry Pawlicki, Parishioners, St. Rita Parish (Dade City)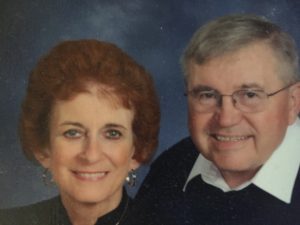 Ray served 29 years in the U.S. Army, seven years as an Army Civilian and another seven years in private industry.  He and his wife Terry have been married for 46 years, with two children and two grandchildren.  They belong to St. Rita Parish in Dade City. Ray is the liturgy coordinator and teaches the baptism preparation classes.  He is active in Prison Ministry and the St Vincent de Paul Society. His ethnic background is primarily Polish.
"I hope that we work together with a common purpose and that the Holy Spirit inspires us with wisdom and understanding." – Ray
Terry has a background in elementary and special education and counseling. She currently volunteers as a mentor at the Hernando Correctional Institute and leads retreats for Kairos Prison Ministry. Terry has been a parishioner of St. Rita Parish in Dade City for eight years. She was born and raised in New York. She married Ray in 1971 and spent 29 years as military spouse; living in Germany and Egypt and all over the U.S. They have two children and two grandchildren.
"My hope is that we come up with a goal and reasonable steps to meet that goal. My prayer is that we stay open minded, practice active listening, respect each other." – Terry
Teresa Lantigua Peterson, Executive Director of Communications, Diocese of St. Petersburg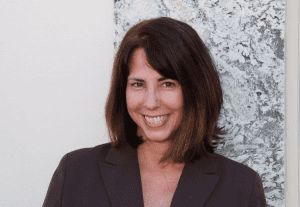 Teresa started with the Diocese of St. Petersburg in July of 2017. Before that, she served in the Diocese of Orlando for 13 years, most recently as Senior Director of Communications. Teresa started her career in television in Miami and has worked in TV in Tampa and Orlando. She has written for various newspapers including the Florida Catholic.
Teresa was born in Cuba and her family fled from the communist regime when she was a baby. She is a parishioner of Espiritu Santo in Safety Harbor and serves as an Extraordinary Minister of Holy Communion. She has been married for 25 years to Dan, and they have two children in college.
 "My hope is that the visioning process will make a positive difference in the lives of people who are in need spiritually, economically or physically. I pray that I will be a pencil in God's hand. As Saint Mother Teresa once said, 'I am a little pencil in the hand of our Lord. He may write or draw whatever He wants.'"
Father Bob Schneider, Pastor, St. Cecilia Parish (Clearwater)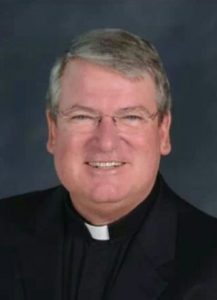 Father Bob has served as Pastor of St. Cecelia Parish in Clearwater since July 1, 2017. He previously served as Pastor of St. Stephen Parish in Riverview where he led the parish in the construction of a new church and social hall.
On the diocesan level, Father Bob is a member of the Diocesan Culture of Life Committee and also serves as the Ecumenical and Interfaith Director for the Diocese. He has also worked with RENEW International in Kansas and taught high school religion for the first four years of his priesthood.
Father Bob grew up in the Midwest (Diocese of Salina, Kansas) and served there as a priest from 1981 to 1989. He has served in the Diocese of St. Petersburg since 1993.
"I would like to see our diocese be more proactive in organizing Parish Pastoral Councils and a Diocesan Pastoral Council. I am praying for a very positive and renewed direction for our people as we look to the future of our diocese."
John Vericker, Parishioner, Christ the King Parish (Tampa)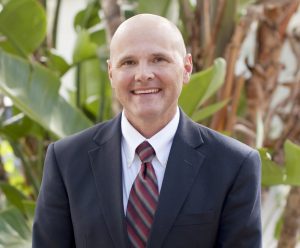 John works with the law firm of Straley Robin Vericker in Tampa, specializing in local government law. He has been a parishioner of Christ the King Parish in Tampa since 2005 and serves as a member of the Society of St. Joseph (SSJ), and the Family Leadership Committee with SSJ.  He is married to Paula and they have four children ages 5 to 11. When they have free time, they enjoy exploring state parks, participating in school programs, and watching the Tampa Bay Rays and Buccaneers. John grew up in St. Pete Beach and his family attended St. John Vianney Parish in St. Pete Beach and Most Holy Name of Jesus Catholic Church in Gulfport.
 "My one hope for the team is that we can help Bishop Parkes develop a vision for our Diocese that will encourage bridges and partnerships to form between the different religious education programs, schools, parishes, and ministries across our Diocese. I pray that we will have the wisdom to be open to new ideas and to fully understand the specific needs of the many different communities in our Diocese."
Meegan Wright, Executive Director of Stewardship & Development, Catholic Foundation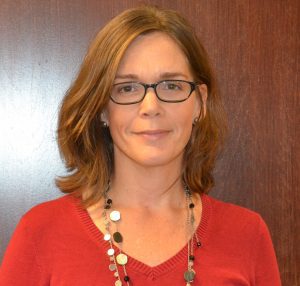 Meegan has worked for the past 20 years in Catholic stewardship and development in dioceses across the United States and is a lifelong Catholic. She is a graduate of Florida State University and has been a parishioner of the Cathedral of St. Jude for 10 years.
"My one hope is that we truly represent all members of our Diocesan faith family so the outcome offers ways for all of our people to be a part of our vision in moving forward.  My prayer is that we can encourage the engagement of our people and open hearts for effective change."