Visioning Team Members Last Names A-O
Bios of Visioning Team Members can be Found on These Pages:
(click to view: Last Names P-Z)
Sue Brett, Parishioner, Cathedral of St. Jude the Apostle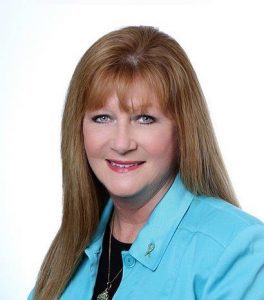 Sue has worked in the legal, medical, airline and insurance professions and over the years, she has volunteered with many non-profit organizations and also taken the time to care for her elderly mother-in-law and father.
Sue has been a parishioner of the Cathedral of St. Jude since 1978. She has helped at the diocesan level to coordinate logistics for multiple events, such as the dedication of the Cathedral of St. Jude the Apostle and the installation of Bishop Parkes.
Sue has been married to Timothy Brett, owner of Brett Funeral Home and Cremation Services, Inc., since 1978 and together they have one son, Thomas. Her community involvement supports nonprofit organizations such as Alpha House of Pinellas County, Inc., Tampa Bay Symphony, Inc., All Children's Hospital, Celma Mastry Ovarian Cancer Foundation, PARC Inc., and Mike Alstott Family Foundation, Inc. and other worthy organizations. She has been on the board of trustees of St. Petersburg General Hospital since 2014. She wishes to use her God-given talents and knowledge to serve the people of St. Petersburg, Florida and beyond.
"My hope is good working relationships producing a positive outcome. My prayer is that God's Will be done!"
Megan Buckler, Parishioner, Our Lady of the Rosary Parish (Land O' Lakes)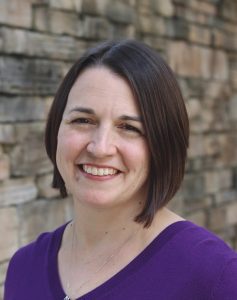 In addition to her role as an intern with the Catholic Campaign for Human Development, Megan teaches test preparation classes through USF's Continuing Education Department and the Upward Bound Program. She previously assisted the Office of Life Ministry through a Catholic Relief Services grant and is a CRS Fair Trade Ambassador. She has volunteered in youth ministry, and with the diocesan Culture of Life with Justice Committee. Megan has been a parishioner of Our Lady of the Rosary Parish in Land O'Lakes for more than three years.
She has been married to Mike, a youth minister, for 13 years and they have four children, ages 4 to 12.
"I hope that our visioning team will have the courage to see clearly, listen attentively, speak sincerely, and be mindful of the diverse needs of our church communities as we engage in the discernment process. I pray that the Holy Spirit will guide our conversations and the formation of the pastoral plan, and that our church may be renewed in our commitment to live as missionary disciples."
Carlos Flores, Associate Director of Hispanic Ministry, Diocese of St. Petersburg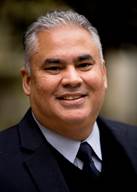 Before he began his full-time ministry with the Diocese of St. Petersburg, Carlos worked in the banking industry in Tampa for 30 years. In 2007, he graduated as a commissioned lay ecclesial minister. Over the years, he has volunteered at his parish, St. Patrick's in Tampa and with the diocesan Hispanic Assembly and Commission.  He also serves as a part-time youth minister at St. Patrick Parish, coordinating the Edge and Confirmation programs.
Carlos was born and raised in Puerto Rico. He has been married to Millie for 21 years and they have 2 sons.
"My hope is that we create a vision that is inclusive of all the diverse groups that make up this great diocese as we develop ways to be more welcoming and inviting to all active and non-active Catholics to participate in the life of the Church. I pray that we will be guided by the Holy Spirit during our meetings and discernment so that our work is totally inspired by our relationship and communion with God."
Brian Lemoi, Executive Director, Office of Evangelization and Lifelong Faith Formation,  Diocese of St. Petersburg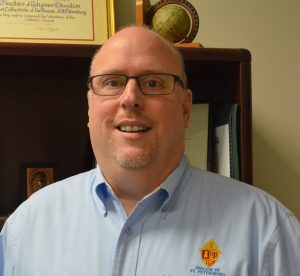 Brian previously served as a teacher and principal in settings as diverse as Spanish Harlem in New York City and rural parts of Pasco County.  He is a published author on topics of catechesis, student learning assessments, and marriage ministry.
Brian's spiritual and theological formation the result of his eight years as a professed member of the Congregation of Christian Brothers. He was born in Rhode Island but is of Canadian ancestry and learned French as his first language.
Brian has been a parishioner of Sacred Heart Parish in downtown Tampa for 20 years and prior to that belonged to St. Mary Parish in North Tampa.
 "I hope that I am able to listen carefully, and with the grace of God and the direction of Bishop Parkes and the other members of the team assist in the formulation of vision and mission direction that represents the desires of our God and the needs of His holy people.  My prayer is for the gifts of the Holy Spirit, not for myself, but for the fruit of our work.  Like St. Francis, I pray for 'right faith, certain hope and perfect charity' for this endeavor and in all my work and ministry." 
Monsignor Robert Morris, Pastor, St. Catherine of Siena Parish and Vicar General, Diocese of St. Petersburg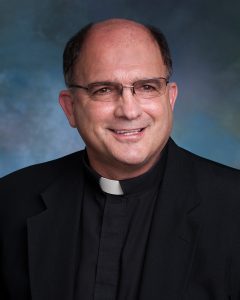 Monsignor Morris previously served as Director of Vocations for the Diocese of St. Petersburg and he currently serves on the Board of Directors of Saint Leo University and Catholic Charities. His previous pastoral assignments include Chaplain of Our Lady of Good Counsel Camp and Clearwater Central Catholic High School, as well as parochial vicar at St. Stephen Parish in Valrico, St. Joan of Arc Parish in Spring Hill and St. Patrick Parish in Largo. He has also served as pastor of St. Mary Parish in Tampa and St. John Vianney Parish in St. Pete Beach.
He was ordained a priest on May 18, 1998, by Archbishop John Favalora at the Cathedral of St. Jude the Apostle.
"My hope is that the Visioning Team can assist Bishop Parkes in reviewing the listening sessions, the demographic trends of the diocese, and the insights of the Convocation of Catholic Leaders to create a pastoral plan for our diocese. My prayer is that we can be open to the guidance of the Holy Spirit and move forward as missionary disciples."
Frank Murphy, President of Catholic Charities and Secretary for Administration, Diocese of St. Petersburg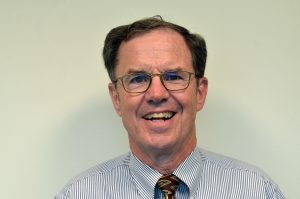 Frank has served as president of Catholic Charities of the Diocese of St. Petersburg since 2004. He previously served as president and CEO of BayCare Health System. He implemented the organization of BayCare which is comprised of three Community Health Alliances and eight hospitals.
Frank is a parishioner of St. Catherine of Siena in Clearwater. As a spouse and father of seven children, he enjoys many activities centered on the family.
"My prayer is that we would do God's will which is mercy and love and that we would work together, listen to each other and guide our bishop effectively."
Sr. Regina Ozuzu, Principal, Bishop Larkin Parochial School (Port Richey)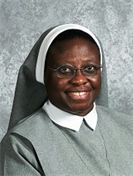 Sister Regina started teaching at Bishop Larkin Catholic High School in 1998 and became principal in 2003. She is a parishioner of Our Lady Queen of Peace Parish in New Port Richey and volunteers as an Extraordinary Minister of Holy Communion.
She was born in Nigeria and grew up in a family of eight children. After high school, she joined the sisters of the Handmaids of the Holy Child Jesus Community. In her 42 years of religious life, she has served in many states in Nigeria and many countries abroad.  She has enjoyed her service as a missionary which has afforded her the opportunity to form lasting friendships and to appreciate the diverse gifts and talents of others.
"My hope is that our schools will continue to be the bedrock of our Catholic faith where children and their families are welcomed, nurtured and strengthened in their relationship with God and one another.   My heartfelt prayer is inviting the Holy Spirit daily to be at the center of our deliberations and discussions, to melt us, mold us and use us during this process and that our work may be productive and honest, bearing great fruit for the kingdom."