Misa Hispana Diocesana – October 10, 2020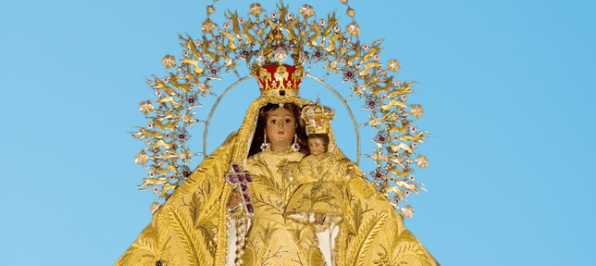 La Misa Hispana Diocesana anual se celebró el sábado 10 de octubre, 2020, a las 10:00 a.m. en la Catedral de St. Jude the Apostle, en honor a Nuestra Señora de la Caridad del Cobre, patrona de Cuba. Debido a la pandemia, no hubo la procesión de banderas pero pero sí se rezó el rosario a las 9:30 a.m. antes de la Misa.
Por más de 40 años la Misa Hispana se ha venido celebrando en nuestra Diócesis de St. Petersburg en honor a nuestra herencia hispana. Le agradecemos a nuestro obispo, el Reverendísimo Gregory L. Parkes, por continuar esta bella tradición mariana. Nuestra gratitud también se extiende al padre Jesús Martínez, Vicario Parroquial de la parroquia de Holy Cross y sacerdote auxiliar en la parroquia de St. Catherine of Siena, por presidir la celebración de la Eucaristía el 10 de octubre, 2020.
Agradecemos la presencia de todos los sacerdotes, diáconos y hermanas religiosas que nos acompañaron, la participación del Coro Hispano Diocesano , bajo el liderazgo de su director, el Sr. Alex Montoya, Director de Música de la parroquia de St. Joseph en Tampa, la Comisión y la Asamblea Diocesana de Pastoral Hispana, los ministerios, movimientos y organizaciones y todos los voluntarios quienes brindaron valientemente su tiempo y sus talentos para que esta celebración fuera posible.
También agradecemos al rector de la Catedral de St. Jude the Apostle, el padre Arthur L. Proulx, así como al personal y a la comunidad de la Catedral por la hospitalidad que siempre nos ofrecen cada año.
Fotos de la Misa / Photos of the Mass
Video de la Misa / Video de la Misa
Video de la homilía del padre Jesús / Video of the homily of Fr. Jesús
Texto de la homilía / Homily Text
Historia de Nuestra Señora de la Caridad del Cobre