New Young Adult Ministry in St. Petersburg Mixes Faith and Friendship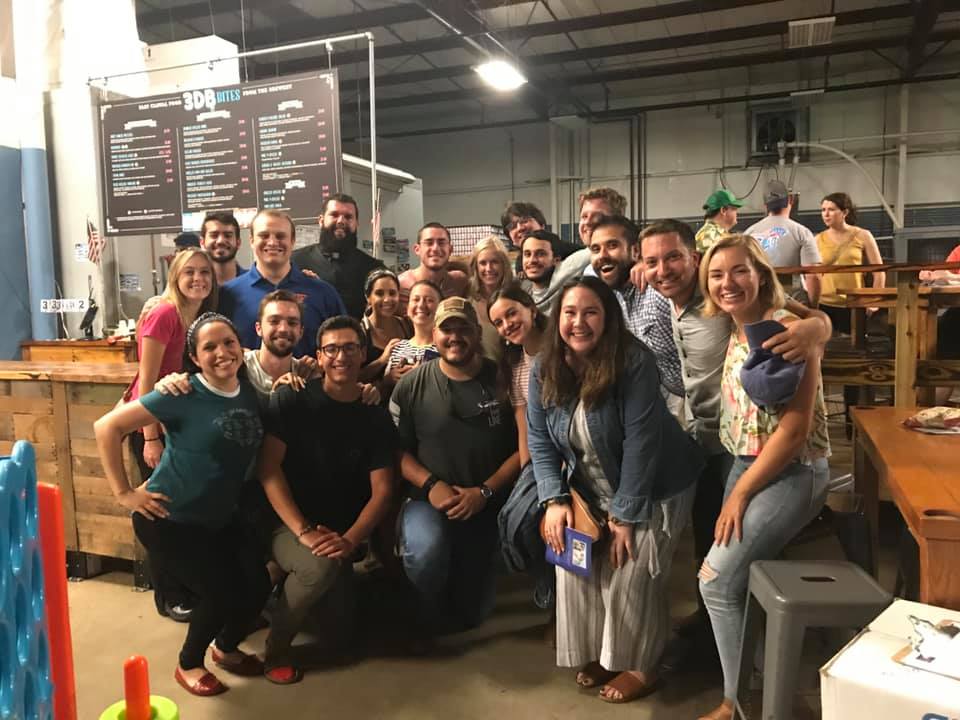 A new group in St. Petersburg is providing opportunities for local young adults to stay connected to the Church and each other. In the past few months, they have hosted an All Saint's Day bonfire, an Advent Young Adult Mission, Meals After Mass, and other monthly events where young people gather in fellowship and prayer. The group is new and "a work in progress" said Michael Specht, Director of Youth Ministry at St. Raphael Parish in St. Petersburg.
"This is a regional ministry (Catholic Young Adults of St. Petersburg) that is a better net to attract new young adults than a parish-based group. Young adults are more apt to have city pride and probably don't have anyone parish they go to, so parish identity isn't really there for them. The hope is that the regional efforts will overflow into parish-based smaller groups," explained Specht.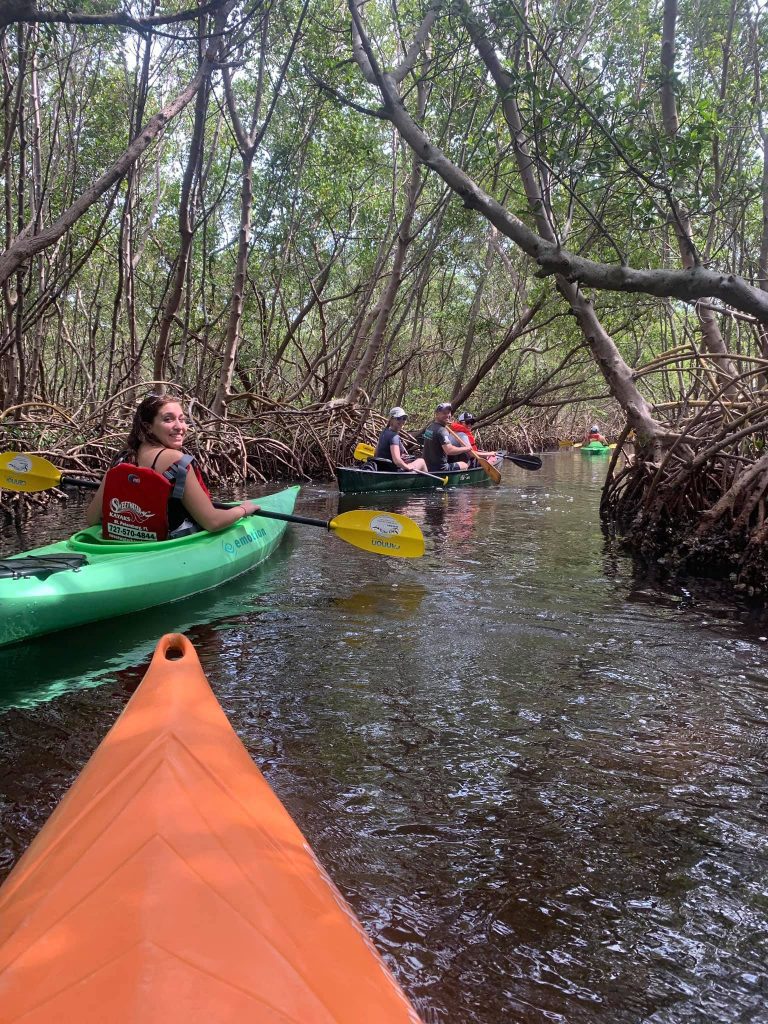 That was the case for Josh Pittendreigh, a recent transplant from New Hampshire who began attending the regional group as a way to meet people at Theology on Taps, men's groups, service days and other events hosted by the ministry. When the parish group began, Pittendreigh was there from day one. He now assists with the planning of some events as well as serving as a core team member of the parish Life Teen ministry and helping prepare students for Confirmation.
"Originally my priority was fellowship because I moved to the area during the summer of 2017," said Pittendreigh. "However, now my priority has slightly shifted to spiritual growth."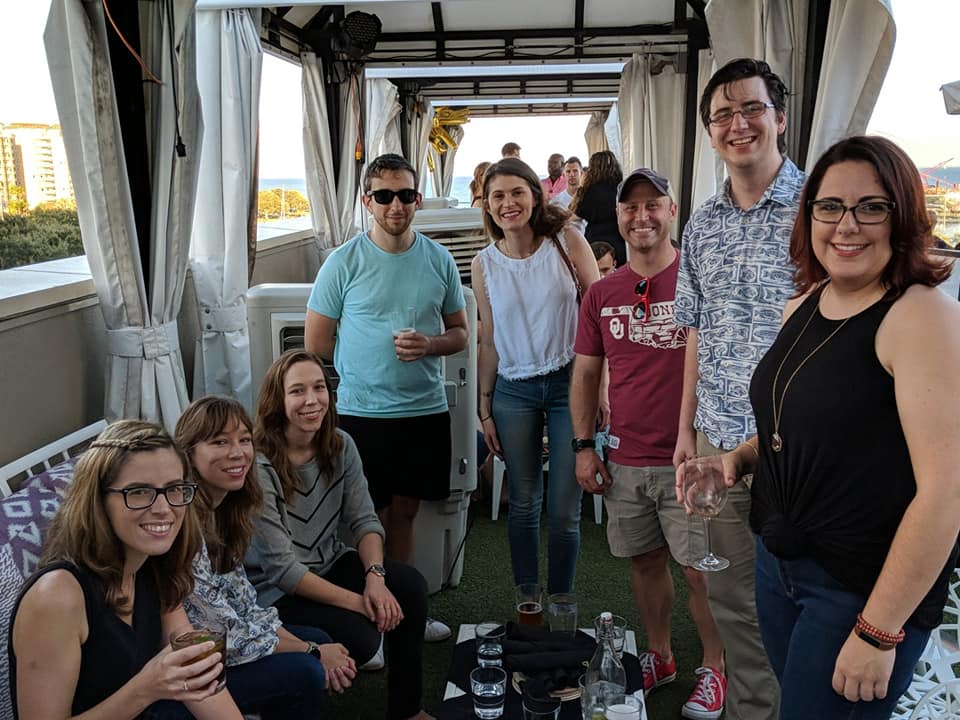 Pittendreigh attends St. Raphael Young Adult Ministry with his wife, Amy. The ministry is unique in welcoming all young adults, single or married, and even invites families to bring their babies and toddlers. Specht explained that the vision for their ministry came about in response to Bishop Gregory Parkes' call to courageously accompany young people and increase their encounters with Christ.
"We have focused on building community through the lens of faith and I think we have been very successful so far," said Specht.
Through prayerful support from their peers, encounters with Christ in the Sacraments and opportunities to learn and grow their faith, both the regional and parish-based ministries will empower young adults to courageously live the Gospel. Pittendreigh, who is daily inspired by his wife, said that he hopes everyone can find someone to show them the way to courageously live the Gospel. And for anyone seeking such guidance, a thriving and growing young adult ministry is a great place to start!
"I believe that to have a courageous faith one must give themselves completely to God and his will," said Pittendreigh. "This means they need to believe in him in all aspects and be willing to listen to His call. It also means one should be willing to live the faith wherever they go. That could be praying while at work, speaking of their faith among friends, and attending spiritual events that are outside their norm."
Catholic Young Adults of St. Petersburg is hosting "Restore," a young adult retreat that will help attendees enter into Holy Week in a powerful way. The retreat will take place at St. Jude the Apostle Cathedral on April 4 from 10 a.m. – 9 p.m. All young adults in the Diocese are invited to attend. Visit the Catholic Young Adults of St. Petersburg Facebook page (@CatholicYoungAdultsofStPete) for more information.