Parishes Continue Planning Process for Courageously Living the Gospel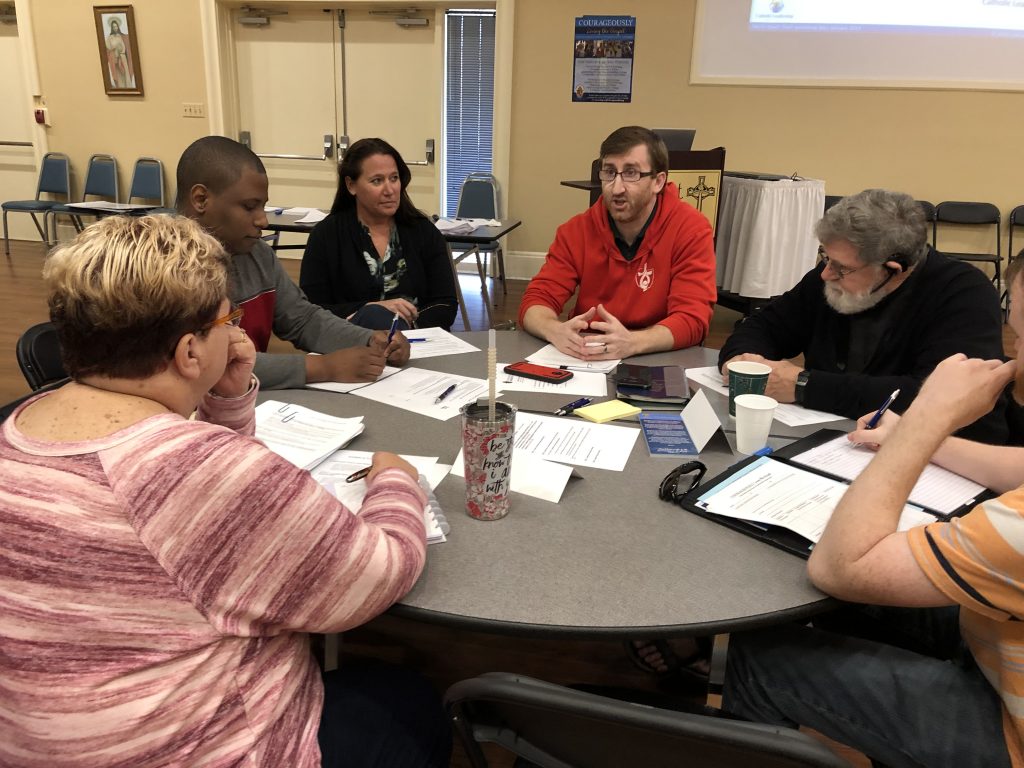 More than 100 representatives from parishes across the Diocese of St. Petersburg gathered for training workshops on January 15 & 16 to gain more insight into developing Parish Action Plans that align to Courageously Living the Gospel.
"The workshop was a helpful experience – especially hearing about other parish's challenges and how they are brainstorming to overcome them. I felt the workshop bolstered my resolve to use this process to really look at ways for St. Matthew to grow in a variety of ways," said Sarah Varga, who attended the training.
Bishop Gregory Parkes is asking all parishes to research the specific needs of their community and then develop a set of strategies to help them enhance or establish their family and youth ministries and equip parishioners as missionary disciples. These strategies, plus the desired outcomes, timelines and point persons, are articulated in Parish Action Plans that are due to Bishop Parkes by March 1. (For more information on this process, click here.)
Barbara Eckert of Catholic Leadership Institute facilitated the training and she also reviewed the priorities of the vision that apply to all Catholics: proclaim the Good News, welcome and accompany others on their faith journey and grow in relationship to Jesus and others through a spirit of encounter.
"The vision is to keep Christ with us and to get everyone involved and engaged. It will take courage but as Bishop Parkes has stated, 'Courageously Living the Gospel is not about doing what is easy. It's about doing what we need to do to fulfill our mission as a Church,'" said Eckert.
The following Pastoral Center employees were available to provide consultation and continue to be available for support on specific goal areas:
Brian Lemoi, Department of Evangelization, Formation, Youth and Family Life
Diane Kledzik, Office of Marriage and Family Life
Ryan Phelan, Office of Youth and Young Adult Ministry
Carlos Flores, Office of Multicultural Ministry
Here are the handouts that were distributed at the workshops in January.
Examples of a Set a Strategies
Parish Action Plan Template – Youth Ministry
Parish Action Plan Template – Family Ministry
Parish Action Plan Template – Missionary Disciples
For more information, visit www.dosp.org/courageouslyliving.