Returning to God this Lent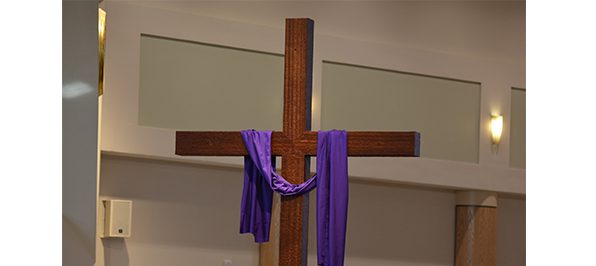 Ash Wednesday marks the beginning of the Church's liturgical season of Lent, a time of preparation for the holiest day of the Church calendar, Easter Sunday. The 2021 Lenten season begins with Ash Wednesday on February 17 and ends with Easter Sunday on April 4.
During Lent, we are reminded to turn away from faithless ways and to be renewed in our faith. We are encouraged to raise up the needs of the world in prayer, to sacrifice or fast by giving up food or material wants, and to offer our time, talent, and treasure as good stewards of the gifts God has given us. Learn about our drive to provide Easter baskets to children in need!
In his Lenten message for 2021, Pope Francis reminds us "Lent is a journey of return to God." Read the full text of his message in English.
In the video below, Bishop Parkes reminds us reminds to use Lent as a time to grow in faith and relationship with our Lord. Click on the following links for the text of the message in English and in Spanish.
Resources to accompany your journey through Lent:
---
Written by Maria Mertens.