Rev. Msgr. Thomas F. Earner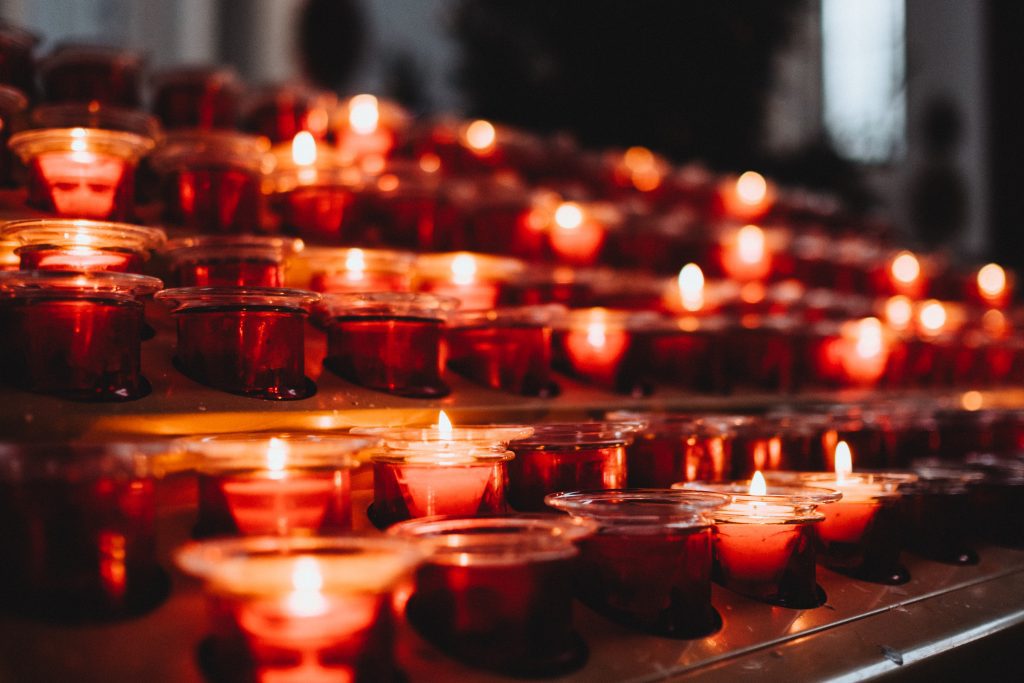 We sadly announce the passing of Monsignor Thomas Francis Earner, 85, a retired priest of the Diocese of St. Petersburg, on Wednesday morning, October 18, 2023, at Empath Hospice, in Palm Harbor, following a lengthy period of declining health.
Monsignor Earner was born on November 5, 1937, in Headford, County Galway, Ireland. Following graduation from St. Patrick's Seminary, he was ordained to the priesthood in Thurles, County Tipperary, Ireland on June 10, 1962, for the Diocese of St. Augustine. He became an incardinated priest of the Diocese of St. Petersburg upon its establishment in 1968.
During his 61 years of priestly life, he served as Assistant Pastor (Parochial Vicar) of Most Holy Redeemer Parish, Tampa (1962-1965, while simultaneously teaching at Tampa Catholic High School), St. Patrick Parish, Tampa (1965-1968), and Christ the King Parish, Tampa (1968-1969). Monsignor Earner also served as Pastor of St. Mary Parish, Tampa (1969-1972), St. Patrick Parish, Tampa (1972-1979), and St. Clement Parish, Plant City (1979-1980) before being assigned by Bishop W. Thomas Larkin to oversee a new mission in the Seven Springs area of west Pasco County in 1980. The mission eventually became St. Thomas Aquinas Parish, in New Port Richey, where Monsignor Earner served as Pastor from 1982 until his retirement in January 1998, due to health concerns.
In August 1999, upon nomination by Bishop Robert Lynch, Pope John Paul II bestowed the ecclesial honor of Prelate of Honor of His Holiness upon Monsignor Earner, granting him the honorary title of "Monsignor."
Monsignor Earner was preceded in death by his parents, Thomas and Bridget (Walsh) Earner, his brothers, Michael, John James, and Patrick, and his sisters, Mary, Sarah, and Bridie. Surviving family members include his sisters, Nora, Rita, and Ann, along with many nieces, nephews, and extended family members.
In the years following his retirement, Monsignor Earner moved to Oldsmar, where he continued to provide assistance to local parishes. He later moved to assisted living in Palm Harbor, and to Aventura Bay Place (formerly Bon Secours Place), in St. Petersburg. He was placed under Hospice care in the final weeks of his life and was transferred to Empath Hospice less than a week before his passing.
All funeral services will be held at St. Thomas Aquinas Catholic Church, 8320 Old County Road 54, New Port Richey and are as follows:
Visitation: Wednesday, October 25, 2023, 10:00 a.m.
Funeral Mass: Wednesday, October 25, 2023, 11:00 a.m.
Bishop Gregory Parkes will be the Main Celebrant, with Monsignor Aiden Foynes as homilist.  Clergy wishing to vest are encouraged to bring an alb and white stole. A reception will immediately follow in the parish hall.  Burial will take place at Calvary Catholic Cemetery, 5233 118th Avenue N., Clearwater, following the Funeral Mass.
Expressions of sympathy may be sent to: Family of Rev. Msgr. Thomas Earner, c/o Office of the Chancellor, Diocese of St. Petersburg, P.O. Box 40200, St. Petersburg, FL 33743-0200.
Please keep Monsignor Earner's family and loved ones in your kind thoughts and prayers during this challenging time.
Complete obituary at this link.
++++
May his soul and the souls of all the faithful departed,
by the mercy of God rest in peace!