Saint Leo University Partners with Sacred Heart Parish to Make Youth Ministry a Priority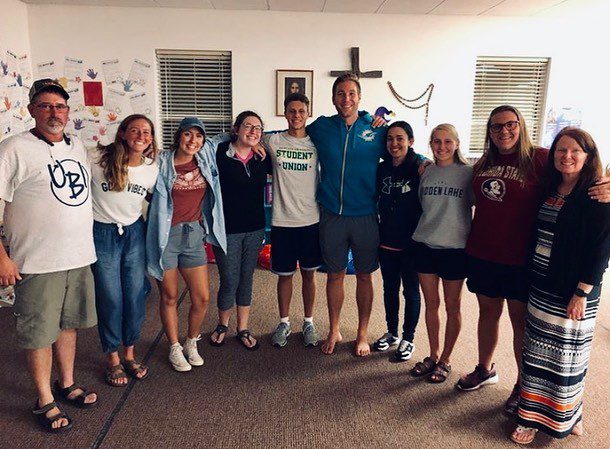 Isabella Jacus is entering her senior year at Saint Leo University. In addition to carrying a full course load as a double major in biology and religion, she is also working 12 hours a week as a science tutor and has leadership roles in the Pre-Med Club, the National Leadership Honor Society and the Biology Honor Society. She is also starting a biology mentorship program, preparing her thesis for publication and studying for medical college admissions tests. With so much on her plate, Isabella's free time is rare and precious. Yet, she joyfully volunteers to assist the Youth Ministry program at Sacred Heart Parish in Dade City.
"Our faith is a sacred gift that is important to pass down," said Isabella simply when asked why she makes serving the youth group a priority in her already packed schedule.
Isabella is one of a half-dozen Saint Leo students who volunteer their time with the Sacred Heart Youth Group in a partnership that is entering its second year. Dr. Thomas Humphries, a parishioner at Sacred Heart and a professor at Saint Leo's, began helping out with the youth ministry last year, at the same time that several of his students came to him looking for ministry opportunities. A partnership between the two communities was an answered prayer on both sides.
"I had a group of students who wanted to do ministry so we gave them the reins and invited them to be creative and live out their baptismal vocation, to develop whatever they could," explained Dr. Humphries.
The college students took it upon themselves to meet together on campus, pray for the ministry and plan the twice-monthly meetings with the advice of Dr. Humphries. What they developed in conjunction with Joe and Janet Nathe (the parish youth ministers) looked like a standard youth ministry with dinner, games, talks, small group discussions, and prayer; with one main difference, the presence of young adults on fire for their faith.
"The Saint Leo University students brought a spark to our youth ministry here at the parish, igniting a passion for Christ and sharing what it means to be His disciple in today's world," explained Father Krzysztof Gazdowicz, pastor of Sacred Heart. "They seem to understand what the youth are thinking and feeling on a whole other level, and they are proof that it is possible to live an authentic life of faith even in today's culture. One mother commented that the presence of the university students was what really drew her daughter to attend even though she had so much going on with school and extracurricular activities. Here were young adults that her daughter could strive to be like."
The ministry was beginning to grow, from three to four teens each week to about a dozen regulars, and the Saint Leo team was busy planning a high school retreat, when suddenly the coronavirus brought everything to a screeching halt. Undeterred by the quarantine, and with the encouragement and guidance of Dr. Humphries, the students regrouped and redoubled their efforts, quickly moving the ministry online and scheduling weekly Zoom meetings instead of the regular bi-monthly meetings at the parish. Isabella, far from her New Jersey home and worried for her family members, said the connection to community was more important than ever.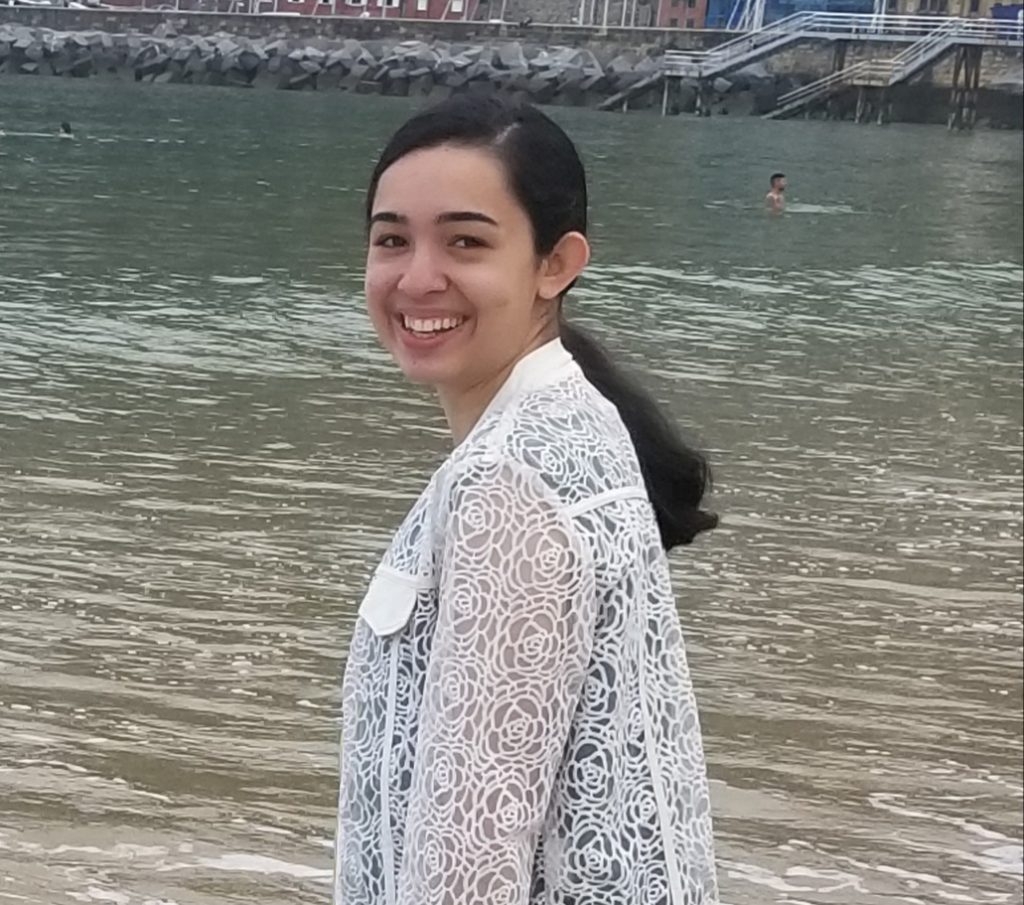 "It showed the teens that even though it's difficult we can still look for God in uncertain times because our faith is the only thing that is certain all of the time," Isabella said. "We helped lift each other up and were reminded that we're not alone. We could give each other hope. There were teens and college students and adults, so many generations together and helping one another. It felt like a family."
Looking ahead, the ministry will continue to adapt to COVID restrictions but shows no signs of slowing down. The Saint Leo students are creating videos that reflect on the Sunday readings, talk about their favorite prayers or share ways to grow in faith. These will be uploaded for the teens on the weeks they don't have a virtual meeting scheduled. There is hope that before the year is out there may be an opportunity for a socially-distant evening of Eucharistic adoration or a bonfire. They are even looking to expand to serve other nearby parishes.
"Young people are natural ambassadors of sharing what they love with others, so if we can inspire them to fall in love with Jesus, then they will use the gifts of the Holy Spirit to proclaim His message and invite their friends to come and worship, where they will encounter the joy and mercy of a loving Father," said Father Krzysztof. "If the youth are on fire for Christ, it is a win-win situation for the Body of Christ and for our parish community. I remember how growing up in a faith-filled environment impacted my vocation, and I want to ensure that we take advantage of every opportunity we have at Sacred Heart to provide that type of community for our youth."
The Diocesan Office of Youth and Young Adult Ministry has assisted Saint Leo University in creating these internship opportunities to assist students in obtaining hands on, practical experience in Church Ministry.