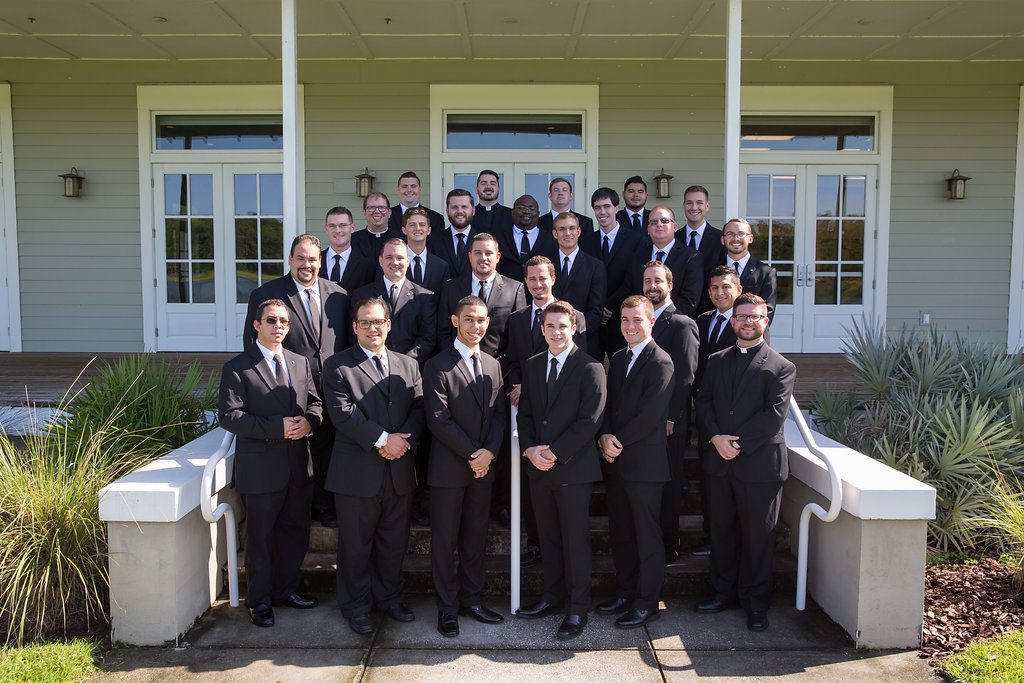 During the annual seminarian convocation, new pictures were taken of all our seminarians, as well as a group photograph.
We have printed pictures available for you to order for your parish.  Or, if  you prefer, pictures can be sent to you electronically.  There is no cost to you for the printed pictures.
To order printed pictures, please fill out this Picture Order Form and email to Heidi Varley at hlv@dosp.org or fax to (727) 374-0208.