Simbang Gabi Advent Masses – December 15 -23, 2019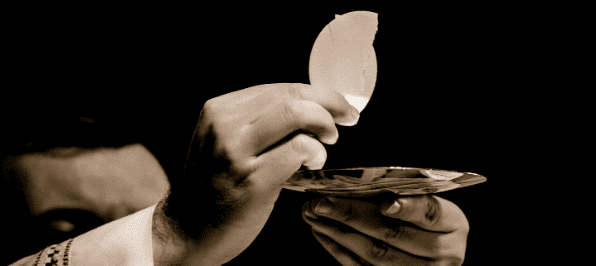 All are invited to participate in the Philippine tradition of Simbang Gabi (Filipino for Night Mass), a series of 9 Novena Masses of Advent in honor of the Virgin Mary. The nine Masses represent the 9-month stay of Jesus in the womb of the Blessed Virgin Mary leading up to His birth on Christmas. The last day of the Simbang Gabi offers a spiritual preparation for commemorating the birth of Jesus Christ.
See the schedule of Masses below and download a PDF flyer.
Questions? Contact coordinators Ed A. & Susan N. Bilbao at (813) 503-6460 or at sugar27b@gmail.com.
Schedule of Simbang Gabi Masses
Sunday, December 15, 2019
7:00 p.m.
St. Paul Catholic Church
(12708 N Dale Mabry Hwy Tampa, FL 33618)
Monday, December 16, 2019
7:00 p.m.
Cathedral of St. Jude the Apostle
(5815 5th Avenue North, St. Petersburg, FL 33710)
Tuesday, December 17, 2019
7:00 p.m.
St. Mark the Evangelist
(9724 Cross Creek Blvd, Tampa, FL 33647)
Wednesday, December 18, 2019
7:00 p.m.
Most Holy Redeemer Catholic Church
(10110 N. Central Ave, Tampa, FL 33612)
Thursday, December 19, 2019
7:00 p.m.
Our Lady of the Rosary
(48 Collier Pkwy, Land O Lakes, FL 34639)
Friday, December 20, 2019
7:00 p.m.
St. Anne
(106 11th Ave. NE, Ruskin, FL 33570)
Saturday, December 21, 2019
7:30 p.m. (time change from 7:00 to 7:30 p.m.)
Sacred Heart
(4661 82nd Avenue North Pinellas Park, FL 33781)
Sunday, December 22, 2019
7:00 p.m.
Bayanihan Arts & Events Center
(14301 Nine Eagles Dr, Tampa, FL 33626)
Monday, December 23, 2019
7:00 p.m.
Light of Christ
(2176 Marilyn St, Clearwater, FL 33765)