Society of St. Vincent de Paul Grant will Brighten the Smiles of Many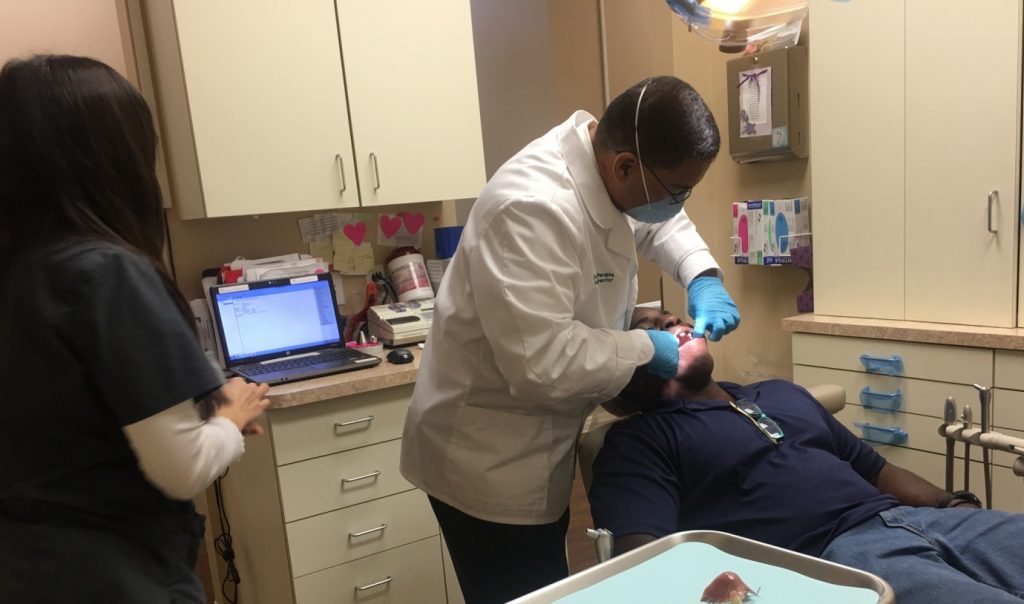 Uninsured migrant workers in the Dade City area will receive much-needed dental care thanks to an $11,000 grant from the National Council of the U.S. Society of St. Vincent de Paul.
"Our goal is to assist 115 uninsured residents of Dade City and surrounding migrant camps in obtaining basic dental care," said Raymond Pawlicki, of the SVdP St. Rita's Conference. "This grant will allow us to provide 115 dental visits to provide x-rays, examinations and extractions/fillings for about one year."
The St. Rita Conference was founded in 2012 and is a part of the Diocesan Council of St. Petersburg. The Conference has 25 active members who work to operate a food pantry that serves more than 80 families a week. They also work with the St. Andre Free Clinic and Catholic Charities which serves more than 400 underprivileged and undocumented people per year. Most of the Conferences dental referrals come from the nurses at the free clinic who screen patients.
"The need for medical and dental care is great among the indigent and undocumented community that I see at St. Andre's Free Clinic," said Dr. Mike Flannery, president of the SVdP St. Rita's Conference. "These funds will go a long way to reduce suffering and provide hope among these people."
This grant was one of four dental program grants distributed around the country through the Friends of the Poor® grant program. Grant applications are evaluated and awarded by a Vincentian review committee. Funding is provided by the general public and the Society's members and is targeted to specific needs in each community.
"We are pleased to be able to assist local Councils as they work to help those in need," said Dave Barringer, National CEO of SVdP. "Our Councils are great examples of how a dedicated group of people can make a difference in alleviating suffering."
One of the largest charitable organizations in the world, the Society of St. Vincent de Paul (www.svdpusa.org) is an international, nonprofit, Catholic lay organization of about 800,000 men and women who voluntarily join together to grow spiritually by offering person-to-person service to the needy and suffering in 150 countries on five continents. With the U.S. headquarters in St. Louis, Mo., membership in the United States totals nearly 100,000 in 4,400 communities.
SVdP offers a variety of programs and services, including home visits, housing assistance, disaster relief, education and mentoring, food pantries, dining halls, clothing, assistance with transportation, prescription medication, and rent and utility costs. The Society also works to provide care for the sick, the incarcerated and the elderly. Nationally, over the past year, SVdP provided over $1.2 billion in tangible and in-kind services to those in need, made more than 1.7 million personal visits (homes, hospitals, prisons and eldercare facilities) and helped more than 20.9 million people regardless of race, religion or national origin.