Student Awarded The 25th Annual Esther & Jack O'Brien Family Scholarship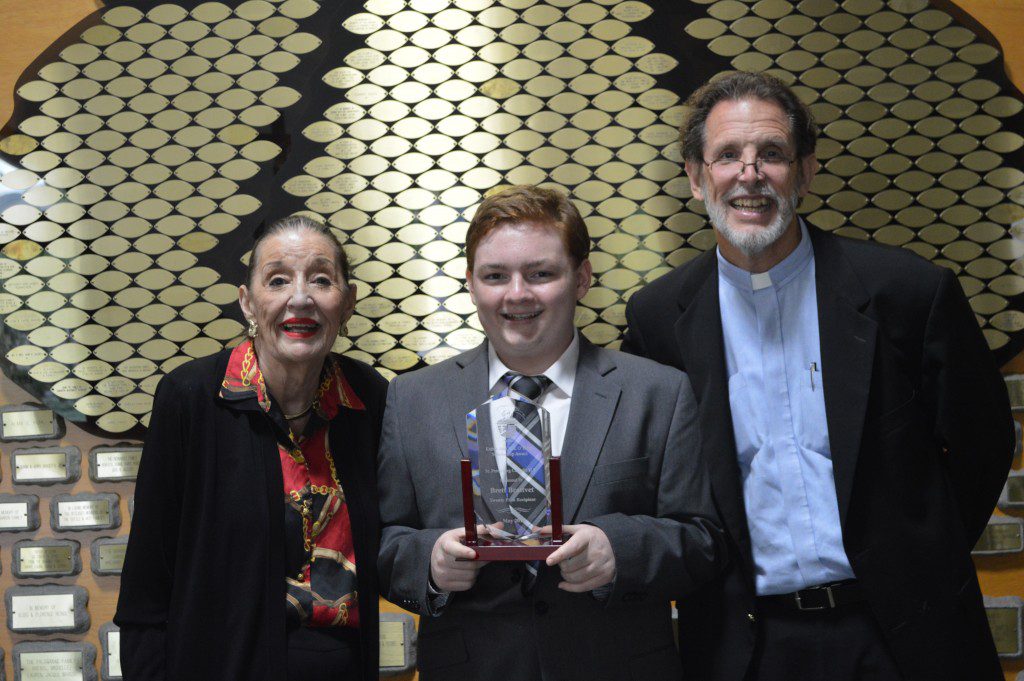 On Tuesday, May 26, 2015, Brett Brattvet, a student at the Cathedral of St. Jude Catholic School, received the Esther and Jack O'Brien Family Scholarship. For 25 years, the scholarship has been awarded to a local 8th grade graduate from the school. The scholarship provides a deserving student the opportunity to continue their Catholic education at the nearby St. Petersburg Catholic High School.
The scholarship was created as a tribute gift for Jack and Esther O'Brien from their children on their 50th wedding anniversary. The O'Briens sent all seven children to Catholic grade schools. As an eternal legacy to their parents, sisters Mary Jo Murphy, Patricia Freehan and Rita Rewiski joined their brothers John, Timothy, Reverend Michael and Daniel to establish the Esther and Jack O'Brien Scholarship. The scholarship is for four years and pays one third of the tuition each year.
"A Catholic education was important to our parents," says Dr. John O'Brien, who was the son who had originally proposed the idea of a scholarship. The O'Brien children thought that providing financial support to families, who desire a Catholic education for their children, would be the best way to honor their parents for the sacrifices they made for their education. Jack and Esther O'Brien moved to St. Petersburg in 1947 and were married for 65 years before Mr. O'Brien's death in February 2004. Mrs. O'Brien passed in April 2006.