Welcome to the Family- Father Daniel Kayajan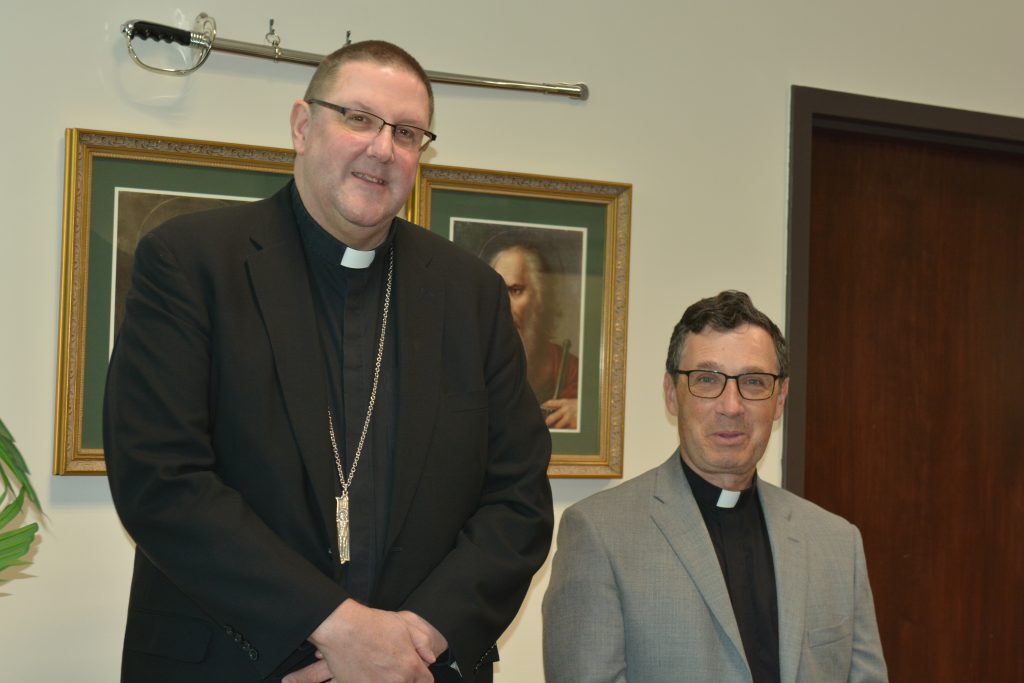 Bishop Gregory Parkes welcomed Father Daniel Kayajan as a permanent priest of the Diocese of St. Petersburg on July 1, 2021. "Father Dan," as he likes to be called, began serving here in 2008 as a priest of the Congregation of Holy Cross, U.S. Province.
He first sensed God's call to the priesthood while working as a journalist in Washington D.C. in the late 1980s.  His heart would break for the homeless men and women he encountered around the city, and it was there he felt the Lord leading him to serve the poor as a missionary priest. He has served with the poorest of the poor in Peru and Mexico and he speaks and even preaches in Spanish. His ministry eventually led him to the Diocese of St. Petersburg to serve as Pastor of St. Rita Parish, Dade City and later St. Lawrence Parish, Tampa.  His uncle was a diocesan priest, so the transition to parish life felt very familiar and he has described this part of Florida as home.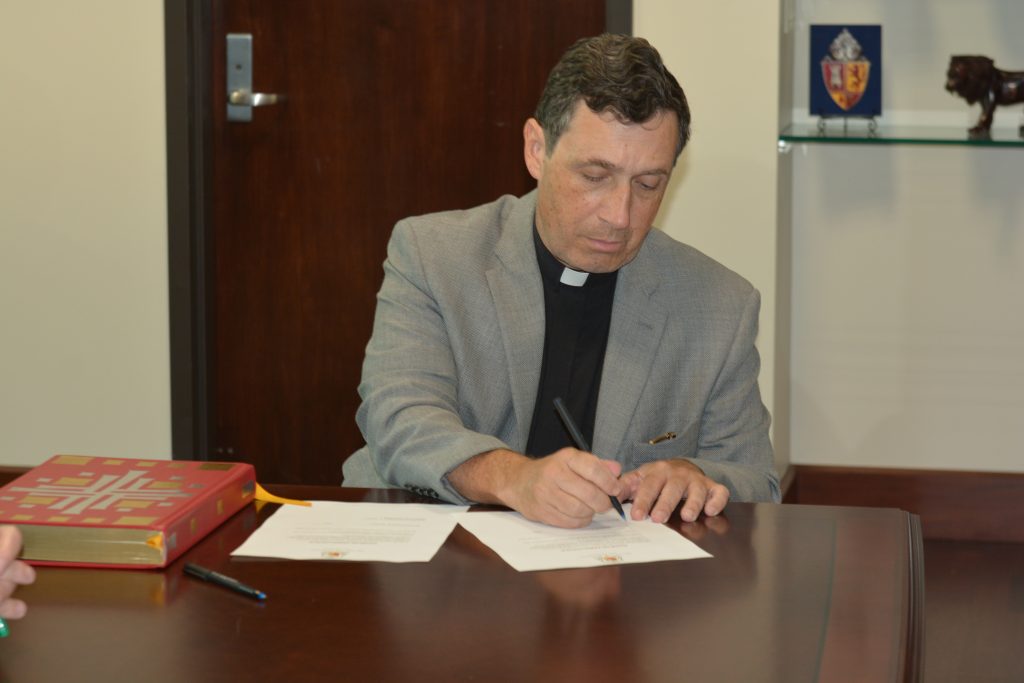 During a ceremony at the Bishop's office in St. Petersburg that started with prayer, Father Daniel placed his hand on the Book of the Gospels while reading and then signing the Oath of Permanence, promising respect and obedience to Bishop Parkes and his successors. At that moment, he became an incardinated priest of the Diocese of St. Petersburg.
"It's good to be home," said Father Dan after the ceremony. He begins a new assignment on July 1 as Pastor of Resurrection Parish, Riverview. His fluency in both English and Spanish will be of great value to the parish community.
Father Dan was ordained on June 7, 1997. He is the son of Charles and Patricia Kayajan (both deceased) from Middleborough, Massachusetts.
About Incardination:
Incardination is a canonical process whereby a priest belonging to a diocese or religious institute is welcomed into the presbyterate of another diocese or religious institute. In the case of diocesan priests, incardination means "to be hinged" to a diocese and to a bishop and reflects a special bond that is formed between the priest who is incardinated and the local bishop/diocese. Incardination provides priests stability in their ministry and the assurance of prayers and support from a diocese.