24th World Day of the Sick – An Opportunity to Plan for Advance Care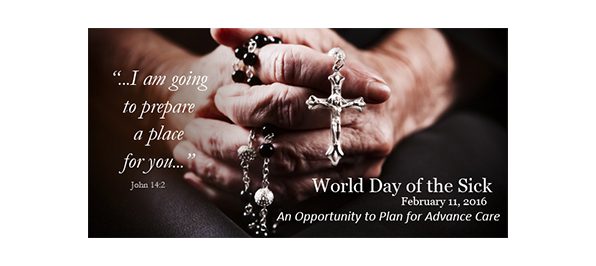 February 11 is the 24th World Day of the Sick. In a special way today we pray for our brothers and sisters who are sick of body, mind, and spirit and for those who provide care for them. This is also an opportunity to plan for end-of-life advance care.
The Florida Conference of Catholic Bishops has put together resources about the Catholic approach to advance care.
A Catholic Introduction to End-of-Life Planning (English / Spanish) – provides assistance for discussing the subject
The Catholic Declaration on Life and Death (CDLD) (English / Spanish) – approved by the bishops of Florida, it combines a designation of health care surrogate and living will into one document.