Announcements ~ June 1, 2021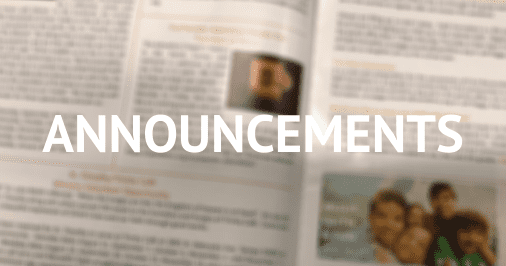 DIOCESAN OFFICES
SCAM PREVENTION
It has come to the Diocese of St. Petersburg's attention that parishioners have been receiving text messages, emails or direct messages asking for money and gift cards from people pretending to be Bishop Parkes. The bishop or priests might occasionally send an email notifying people about a fundraising campaign and request participation. People should always check with their parish to verify the legitimacy of an email, text or social media message before responding.
Please be sure you are following the official social media channels for Bishop Parkes and not an imposter account:
Instagram:  www.instagram.com/BishopParkes/
Facebook:  www.facebook.com/BishopParkes/
Twitter:  https://twitter.com/BishopParkes
Learn more about scam prevention at https://www.dosp.org/scamprevention.
Promotional graphics at these links:  Square, https://bit.ly/3fi5cNA; rectangle, https://bit.ly/3bMOaVx and/or horizontal, https://bit.ly/3yx91Gi.
---
Fundamentals for Intercultural Ministry with Hispanic/Latinos
The Southeast Pastoral Institute of the USCCB Southeast Regional Office for Hispanic Ministry (SEPI) will offer this course especially designed to help bishops, priests, deacons, seminarians, and lay people involved in ministry to Hispanics or for those who are preparing to engage in Hispanic Ministry in the near future. Online classes will be every Tuesday and Thursday for 4 weeks from 3:00 p.m. to 4:15 p.m. EST. The cost is $500.00. Scholarships are available at the registration link. See the attached flyer for more information.