Bon Secours Named One of the Most Ethical Companies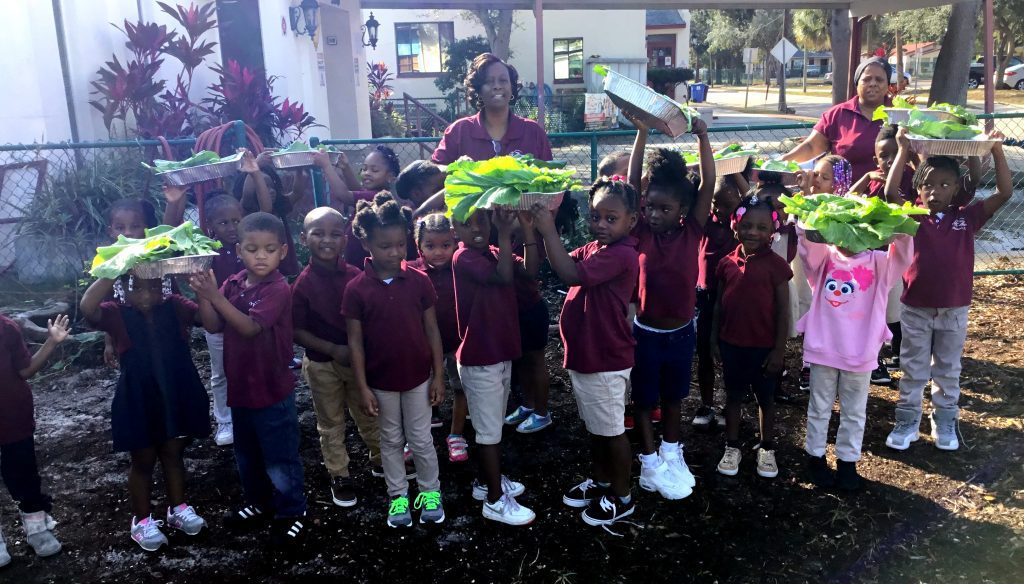 Bon Secours Health System has been recognized by the Ethisphere Institute, a global leader in advancing the standards of ethical business practices, as one of the 2018 World's Most Ethical Companies.  Bon Secours is one of only eight honorees in the health care industry and the only Catholic hospital ministry, underscoring the organization's commitment to lead with integrity and prioritize ethical business practices in the key areas of: compliance, corporate responsibility, governance, leadership, innovation, reputation and in creating a culture of ethics.
(Photo above shows a community garden started by Bon Secours at a high needs school. Through its Mission Fund, Bon Secours supports many initiatives to improve the health of the community.)
The Congregation of the Sisters of Bon Secours is a Roman Catholic religious congregation for nursing, that cares for patients from all socio-economic groups.
"Bon Secours is honored and humbled by this recognition," said Richard J. Statuto, president and CEO of Bon Secours Health System. "Bon Secours' 194-year history of being "good help to those in need" is the foundation for our organization. In a complex healthcare environment, we have leveraged the best insights from the business ethics movement to build on this strong foundation and further advance our mission. We view building a strong ethical culture as a continuous journey, not a destination at which we have arrived."
The World's Most Ethical Companies assessment is based upon the Ethisphere Institute's Ethics Quotient® (EQ) framework, which offers a quantitative assessment of a company's performance in an objective, consistent and standardized manner. The information collected provides a comprehensive sampling of definitive criteria of core competencies rather than all aspects of corporate governance, risk, sustainability, compliance and ethics.
"Global corporations operating with a common rule of law are now society's strongest force to improve the human condition. The World's Most Ethical Companies in particular continued to show exemplary leadership," explained Ethisphere's CEO, Timothy Erblich. "I congratulate everyone at Bon Secours on their inaugural recognition as one of the World's Most Ethical Companies."